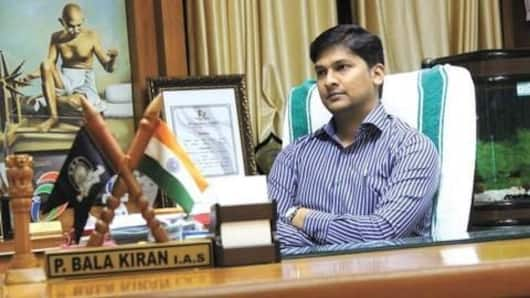 Life of an IAS officer: Roles, career path, salary, perks
Becoming a civil servant is one of the most sought-after, respected and challenging career choices in India.
However, the path to becoming an IAS officer is anything but easy.
Further, the roles and responsibilities that come with the job are enormous. But equally impressive is the salary structure and the perks available.
Here, find out the roles, responsibilities, salary and perks of IAS officers.
Basic duties of an IAS officer
An IAS officer is entrusted with the task of handling government affairs, which involve the framing and implementation of policies, in consultation with the concerned ministry.
One also has to undertake supervision of the implementation process and travel to important sites and places.
Additionally, one has to look after the disbursement of funds.
The officers are answerable to the Parliament or State Legislatures.
Functions of IAS officers in beginning; at district level
During the beginning of their career, IAS officers join State administration at Sub-divisional level, as Sub-divisional magistrate, and have to look after law, order, administration and developmental works of the assigned area, under their jurisdiction.
At the level of a District Magistrate or District Collector, IAS officers supervise policy formulation, implementation and developmental works for the concerned district.
Love India news?
Stay updated with the latest happenings.
Yes, notify me
Role and responsibilities of IAS officer at State, Centre levels
During an IAS officer's career span, they might serve in the State Secretariat or as Head of Departments in Public Sector Undertakings (PSUs).
At the apex of an IAS officer's career, they may get to serve as the Cabinet Secretary followed by Secretary/Additional Secretary, Joint Secretary, Director, Deputy Secretary and Under Secretary.
These posts are filled according to the seniority level of the officers.
Meanwhile, a bit about basic pay of an IAS officer
After the implementation of the 7th Pay Commission, the basic pay of an entry-level IAS officer is prefixed at Rs. 56,100 per month.
Notably, this base pay doesn't include the various allowances that an IAS officer is entitled to.
Allowances like Dearness Allowance (DA), House Rent Allowance (HRA), and Travel Allowance (TA) are provided separately.
The scale of IAS officers' salary structure
There are, in total, 18 pay levels.
Notably, IAS officers are generally promoted every 4-5 years.
The annual increments in the base pay of officers is in the range of Rs. 1,000-5,000.
The highest base pay salary (ie. Level 18) of Cabinet Secretary to the Government of India is Rs. 2,50,000.
Perks and facilities provided to IAS officers
Apart from the salary, IAS officers are provided bungalows at minimal rents, along with other facilities like cooks, gardeners, security guards, and other household-helps.
These officers also get government transportation, in addition to free-of-cost electricity and telephonic services.
When on duty, officers get free accommodation in government bungalows and rest houses.
After retirement, IAS officers get lifetime monthly pension, among other benefits and facilities.
After 12th which feild we have to take for becoming ias officer
Asked 2018-10-14 21:04:40 by salma mulla
Answered by NewsBytes
You can do your graduation in any subject of your choice/interest before taking the UPSC Civil Services exam, ie. the exam necessary to clear, in order to become an IAS officer.
How should a B.Tech student prepare for the IAS exam?
Asked 2018-10-14 07:17:13 by sai yogananda mandem
Answered by NewsBytes
To prepare for the IAS exam, a B.Tech student can follow these steps: (1) Read thoroughly the NCERT books from class 8th-12th, (2)Read NewsBytes daily to stay updated on national, international events, (3) Improve your writing speed by attempting as many mocks as possible per day, (4)Choose one of your academic subjects as your UPSC optional subject and prepare it thoroughly.
How to prepare geography for UPSC?
Asked 2018-10-14 05:55:40 by CHANDRAKANT UPADHYAY
Answered by NewsBytes
You can prepare geography for the UPSC exam by following these points: (1) Read NCERT geography books as they will provide you the basic knowledge of various topics,(2) For preparation book, start with Geography- a Comprehensive Study by Mahesh Kumar Barnwal, (3) Prepare a timetable and set small goals which you can achieve daily.