Gurugram: In Sector-49, judge's son, wife, shot at by guard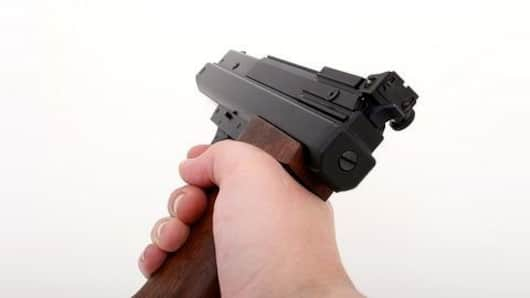 In a shocking incident, the wife and son of a judge were shot at by his guard on a busy street of Gurugram, Haryana, on Saturday.
The incident reportedly happened at Arcadia market in Sector 49.
The police rushed to the spot after a call was made. Early reports suggest the injured were taken to a local hospital and are in critical condition.
In context
Judge's wife, son shot at by his guard
Assailant fleed after shooting, but has been arrested
According to India TV, the injured are the kin of Additional Sessions Judge Krishnkant Sharma. Reports said the assailant fled from the spot but has been arrested. Further investigation is underway.