#CareerBytes: Busting common myths about CA exams preparation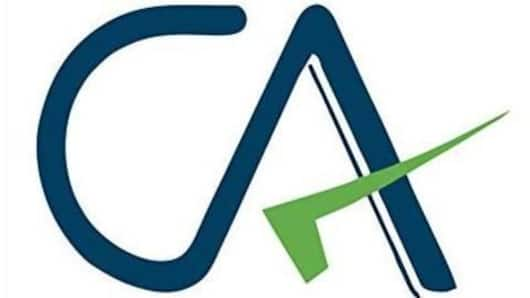 One of the most sought after courses in India is the Chartered Accountancy (CA) course, by the Institute of Chartered Accountants of India (ICAI).
The course, divided into 3 stages, is one of the toughest to crack in India, but with smart and hard work, one can make it.
Here's busting some common myths about CA exams preparation.
In context
Busting myths about CA exams preparation
Difficulty
Myth: CA exams are unbelievably tough
The most commonly and widely held misconception about the Chartered Accountancy (CA) course is that the exams are too tough to crack.
Although it's true in part, but the CA exams can be well handled with dedicated study, that mainly involves thorough understanding of the fundamental concepts.
It's important to stop worrying about difficulty level, so you can actually focus on preparation.
Long study hours
Myth: You need to study for 16 hours everyday
Hearsay has it that CA aspirants believe it is important to study for 14-16 hours every day to be able to crack the Chartered Accountancy exams.
And although the syllabus is lengthy, it is well-defined and manageable.
So, instead of counting the number of hours, one should focus on the quality of their study.
Additionally, rest and relaxation are as equally important as studying.
Love India news?
Stay updated with the latest happenings.
Notify Me
Similar stages
Myth: All stages of the CA course are similar
Misinformed aspirants might get duped into believing that all three stages of the CA course (ie. CPT, Inter, and Final) are similar in nature.
However, this is far from truth. All three stages are separate.
The exams in different stages are distinct in terms of number of papers, exam pattern, and correction standards.
Thus, one must follow a different preparation strategy for different stages.
All about exams
Clearing the papers is all you need to become CA
Another common mistake students tend to commit is that they allot all their time for studying for the exams, and in the process, ignore other crucial aspects of the course and profession.
Apart from studying, one should also make time for workshops, conferences and training sessions for professional grooming.
Additionally, one should brush up their practical knowledge during Internship period before Final examination.
Total years needed to become charter accountant after 12th
Asked on 15-10-2018 by Durga Sunar
Answered by NewsBytes
It will take you roughly 4-5 years to complete CA after class 12th. As you'll have to first clear the CPT test, then IPCC, then undergo a three-year Articleship period, then finally write your Final exams.
According to you sir which stage is the tough in CA
Asked on 15-10-2018 by Chandesh Yadav
Answered by NewsBytes
The Chartered Accountancy (CA) course is a very competitive and prestigious course. Difficulty levels rise with each stage- ie. from CPT to Intermediate to Final. Accordingly- the cumulative pass percentage is the lowest at the final stage. However, if you study hard, regularly and thoroughly, and write your papers well, you can crack the exams.
More questions