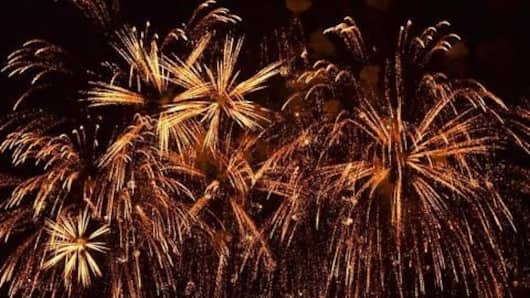 WB Pollution Control Board welcomes SC verdict on firecrackers
The West Bengal Pollution Control Board (WBPCB) on Tuesday welcomed the Supreme Court's order which permitted the sale and manufacture of low emission "green" firecrackers countrywide but fixed a two-hour time period from 8pm to 10pm for bursting them on Diwali and other festivals.
"We have been fighting to curb air pollution during Diwali since the year 1995," said Kalyan Rudra, WBPCB Chairman.
'Diwali without noisy firecrackers possible because of police, government agencies'
Credits:
Chairman Rudra said the Board had already put in force a mechanism to stop the supply and sale of firecrackers beyond permissible decibel sound limits (90 decibels) in the past couple of years.
"Diwali had been largely free of loud sound-emitting firecrackers here (Kolkata) for past several years which had been made possible with the help of police and other government agencies," Rudra said.
Restrain on e-commerce websites from selling 'beyond permissible limit' firecrackers
The WPCB Chairman also welcomed the decision of the apex court to restrain e-commerce websites from selling firecrackers which were beyond the permissible limit.
He said the pollution-control body will ensure it is enforced totally in coordination with the state police.
On being asked about the plans to implement the SC order in WB, the WBCB official said, "We'll chalk out ways of implementation."