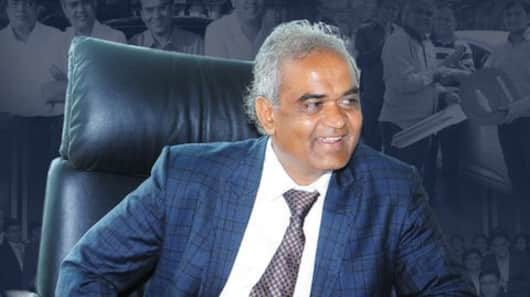 Savji Dholakia strikes again; gives away 600 cars to employees
Surat-based diamond merchant Savji Dholakia, known for his extravagant generosity, has struck again!
This time, he has decided to gift a whopping 600 cars to his company's well-performing employees.
The cars have been given away at the 'Skill India Initiative Ceremony' hosted by Dholakia's company, Hari Krishna Exports.
Notably, PM Modi also addressed the ceremony via live video conference.
Here are the details.
Dholakia is gifting 400 Renault KWIDs, apart from Altos, Celerios
Credits:
This time around, Dholakia gave away 400 Renault KWIDs, while Maruti Suzuki Altos and Celerios comprised the rest of the cars.
The on-road price for a KWID is up to Rs. 5.16 lakh, while on-road prices for an Alto and a Celerio reach up to Rs. 3.56 lakh and Rs. 5.68 lakh respectively.
These 600 employees apart, other expensive Diwali gifts have already been handed out to 4,000 of the company's 5,500 employees.
A month back, Dholakia had gifted SUVs worth Rs. 3cr
The move comes just a month after Dholakia gifted three Mercedes-Benz GLS 350d SUVs, worth Rs. 1cr each, to three senior employees for having completed 25 years at Hari Krishna Exports.
40-year-old Nilesh Jada, 38-year-old Mukesh Chandpara, and 43-year-old Mahesh Chandpara, who had joined the company when they were just teenagers, were the beneficiaries of the SUV give away.
Love India news?
Stay updated with the latest happenings.
Yes, notify me
Dholakia has been giving extravagant gifts for four years
Notably, this isn't the first time Savji Dholakia is making the headlines for over-the-top bonuses to employees.
In October 2014, to mark Diwali, Dholakia gifted hundreds of well-performing employees cars, apartments, and jewellery worth Rs. 50cr.
He repeated the same again in October 2015, and in 2016, gifted as many as 1,260 Datsun redi-GO SUVs to employees.
Despite the extravagance, Dholakia himself comes from humble beginnings
Despite his extravagant generosity, Dholakia himself comes from humble beginnings.
He came to Surat in 1977 with just Rs. 12.50 for the bus fare.
He was joined by his brothers, and they started a diamond business together in 1984.
After years of slogging, in 1992, they founded Hari Krishna Exports that currently has an annual turnover of Rs. 6,600cr, and employs over 5,500 people.