India
IRCTC reports 32% growth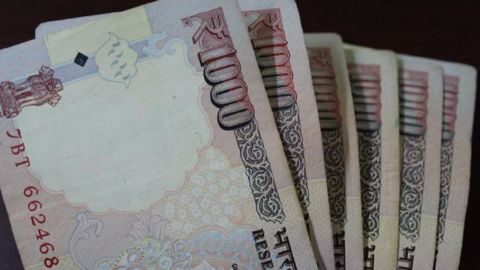 The Indian Railway's subsidiary, IRCTC scripted a massive turnover of about Rs.1,506 crore during the financial period 2015-16, registering a massive growth of 32%.
The profit figure was registered at Rs.189 crore this year, compared with Rs.131 crore last year.
This year, the IRCTC paid around Rs.75.45 crore as dividend against last year's Rs.26.13 crore as dividend payout.
In context:
The journey of IRCTC
The Indian Railway Catering and Tourism Corporation (IRCTC) is that section of the Indian Railways that oversees the catering, online ticketing and tourism wings.
IRCTC pioneered the launch of mobile and e-ticketing in India.
It later launched the I-tickets, which are booked online, but delivered by post.
Apart from rail services, it has enabled users to book their flights and hotel accommodation.
IRCTC set to install pizza vending machines in Mumbai
Love India news?


Stay updated with the latest happenings.
03 Oct 2016

IRCTC reports 32% growth
IRCTC makes big gains from Rail Neer

IRCTC's Rail Neer segment saw a whopping 46% rise in earnings from that of last year. It generated revenues of Rs.118.48 crore this year, compared with Rs.81.03 crore during the fiscal year 2014-15.
Railway's big numbers

What acted as the biggest contributors?
IRCTC pitched their hospitality and outbound tourism sector to be the most rewarding, making foreign exchange gains of nearly Rs.35.23 crore this year.
Their internet ticketing earnings were placed at 43% of the total income, followed by tourism at 26%.
The railways Rail Neer segment accounted for around 8%, and departmental catering contributed 18% to the year's income.
IRCTC ranked 199 in Fortune India Next 500 list

"If the company continues with its present pace of performance, it would be a part of Fortune India 500 list of companies in the next two years," said IRCTC Chairman and Managing Director AK Manocha.
Love India news?


Stay updated with the latest happenings.
13 Jan 2017

IRCTC losing Rs.2 crore/day due to demonetization
IRCTC said it is incurring losses because of the waiver of service charge on online bookings, and has sought compensation from the government.
A.K. Manocha, the chairman of IRCTC said they are "facing a loss of Rs.50 to Rs.60 crore per month and...have advised the (Railways) ministry to provide compensation."
Railways Ministry officials said they would "ask the finance ministry to consider compensation."