Kejriwal blames Center, Haryana, Punjab governments for Delhi's pollution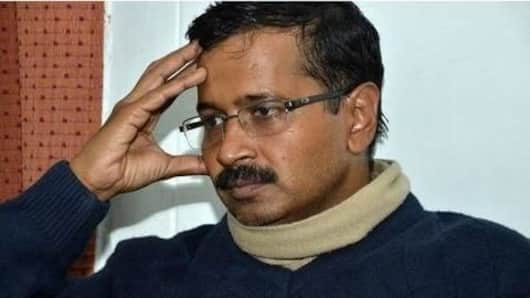 Delhi Chief Minister Arvind Kejriwal blamed the Center, and the Governments of Haryana and Punjab today for the severe air pollution in Delhi, alleging that they were not ready to do anything despite the all-out efforts by the Aam Aadmi Party government.
He took to Twitter to express his anguish and said that "farmers are also fed up with their governments."
Here's more.
In context
Kejriwal blames Center, Haryana, Punjab for pollution
Punjab, Haryana farmers fed up with their governments: Kejriwal
पूरा साल दिल्ली में प्रदूषण ठीक रहा।

पर इस वक़्त हर साल दिल्ली को हरियाणा, केंद्र और पंजाब की भाजपा और कांग्रेस सरकारों की वजह से दम घोंटने वाले प्रदूषण को झेलना पड़ता है। हमारी तमाम कोशिशों के बावजूद ये कुछ करने को तैयार नहीं। इन राज्यों के किसान भी अपनी सरकारों से परेशान हैं https://t.co/wIanlvcuzb

— Arvind Kejriwal (@ArvindKejriwal) October 29, 2018
Details
Delhi's air quality continues to remain in very poor category
Air quality in the National Capital continued to remain in "very poor" category with an overall air quality index of 348 today.
Stubble-burning is the major reason for the increase in the pollution level in the National Capital Region in winters.
Yesterday, Prime Minister Narendra Modi hailed farmers from Punjab, who do not burn stubble in fields, a major contributory factor in Delhi's pollution.