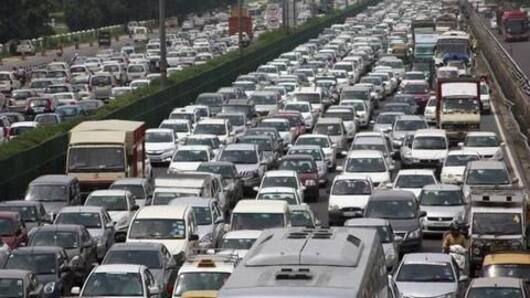 EPCA: Private transport might be stopped in Delhi, courtesy pollution
With air quality levels in Delhi on a consistent decline, the government might decide to pull private cars off the road if pollution levels rise further.
Over the last few days, air quality in Delhi deteriorated to reach severe levels, thereby prompting the government to consider the drastic move.
Meanwhile, other suggestions have also been made to try and check pollution.
Here's more.
EPCA chairman talks about private transport and pollution
"Let us hope the air pollution situation in Delhi doesn't deteriorate but if it turns out to be an emergency, we will have to stop the use of private transport," said Bhure Lal, chairman of the Supreme Court-appointed Environment Pollution Control Authority (EPCA).
EPCA has suggested several measures to combat air pollution
Notably, the EPCA has already suggested several steps to try and keep air pollution to tolerable levels between November 1 and November 10, when a pollution spike is expected thanks to Diwali.
The EPCA has already proposed halting construction activities, use of diesel-run generators, use of brick kilns, and garbage burning during the aforementioned period in November.
Love India news?
Stay updated with the latest happenings.
Yes, notify Me
The contributors to Delhi's air pollution
The major factors contributing to Delhi's dismal air quality are crop stubble burning in the neighboring states of Punjab and Haryana, vehicular exhaust, and a drop in wind speed. Pollution levels are also set to spike on November 7, owing to firecracker use during Diwali.
Delhi's air pollution has sparked a war of words
Meanwhile, the blanket of haze settling over Delhi has sparked a war of words.
Delhi CM Arvind Kejriwal has blamed the "ineptness of the federal government" and the state governments of Punjab and Haryana for failing to check stubble-burning, which is a major contributor to pollution.
However, Union Environment Minister Harsh Vardhan has said Delhi must intensify its own efforts to curb air pollution.