Indian Railways introduces 78 special trains for festive-season: Details here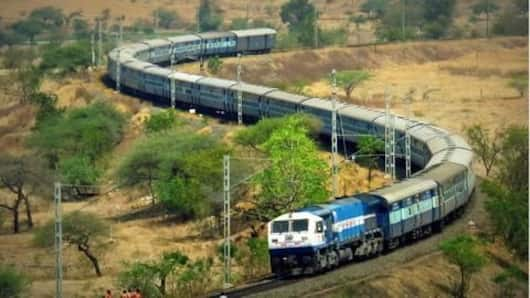 With Diwali and Chhath just a few days away, Northern Railways has introduced 78 special trains, in order to manage extra rush during the festive season.
These trains shall run till November 15, and would complete a total of 519 trips during the period.
Read on to know all about them.
In context
Indian Railways introduces 78 special trains for festive-season
Key points
Railways' measures to ensure passenger convenience
The Ministry has instructed Northern Railways to make sure these trains are placed on the platforms at least 30 minutes before their scheduled departure time, so that the passengers get sufficient time to board.
Additionally, in order to reduce rush, and therefore facilitate easier boarding and deboarding of passengers, no platform tickets will be issued between November 2 to November 13.
Security
Railways to deploy RPF staffs, use CCTV monitoring
During the high-rush festive season, the Indian Railways puts special emphasis on the security of the passengers at its stations.
The department deploys RPF staff members in larger numbers, to ensure security and discipline at its stations.
That apart, constant CCTV monitoring is done at all major stations of the Railways.
Love India news?
Stay updated with the latest happenings.
Notify Me
Extra-rush during Diwali and Chhath Puja
On an average day in Delhi-NCR, the Railways witnesses a passenger-count of nearly 8.5 lakh at its various stations, while during festive-season, the New Delhi Railway station alone sees about 6 lakh footfalls. Additionally, there's a 60% rise in passenger-count at Delhi's Anand Vihar Rail-Terminal.