Tej Pratap on divorce: Was living 'stifled life' with Aishwarya
India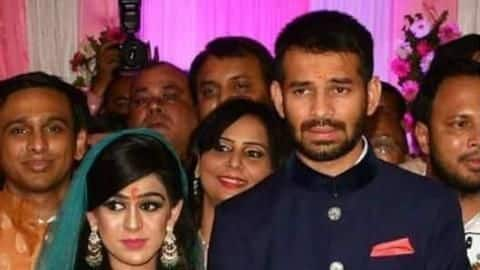 A day after RJD chief Lalu Prasad Yadav's elder son, Tej Pratap Yadav, filed for divorce from his wife Aishwarya Rai, the former Bihar health minister has opened up about the divorce filing.
Speaking to news agency PTI, Tej Pratap said that he was forced to marry the "urbane" Aishwarya against his will, and had been living a "stifled life".
Here's more.
Quote
What Tej Pratap had to say about the divorce
"I had told my parents that I did not wish to marry...But nobody listened to me. Ours was a mismatch. I am a simple man with simple habits while she is a modern woman, educated in Delhi and used to live in a metropolis," Tej Pratap told PTI.
Marriage
Tej Pratap and Aishwarya got married in May this year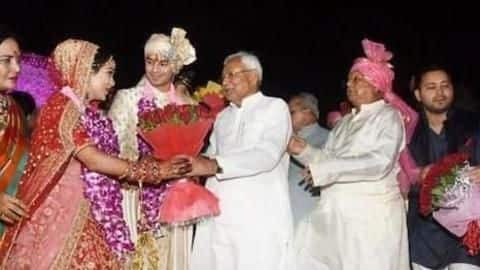 Tej Pratap and Aishwarya got engaged on April 18, and got married on May 14 this year.
The wedding was an extravagant one, and Tej Pratap's wedding procession comprised 200 cars, horses, and bands.
The wedding saw over 10,000 guests attend, and became the talk of the town when a 'food riot' broke out, and RJD supporters broke cordons and looted food and decorations.
Divorce
Divorce hearing to take place on November 29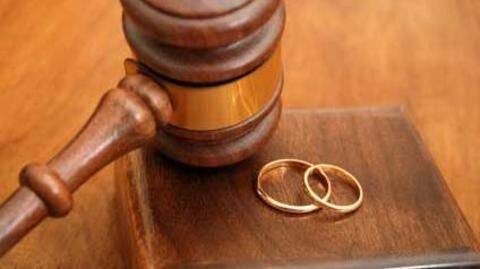 On November 2, Tej Pratap filed for divorce from RJD leader Chandrika Rai's daughter, Aishwarya, less than six months after getting married.
On Saturday, he further said that he and Aishwarya had not been on talking terms for the past two months.
Aishwarya or her family has not commented on the divorce filing yet.
Meanwhile, the divorce hearing has been set for November 29.