Women banned from wearing nighties during day in Andhra village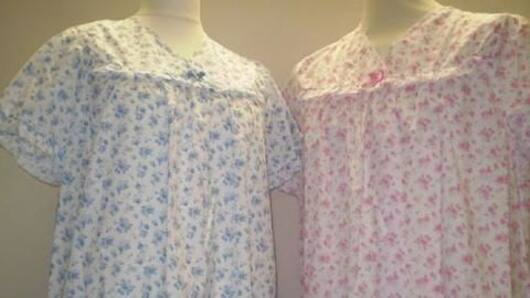 In a bizarre case of moral policing, a village in Andhra Pradesh forbade women from wearing nighties during the day, saying it was inappropriate.
Elders of the Thokalapalle village put the ban which means women seen wearing nighties between 7 AM and 7 PM would be fined Rs. 2,000, reports TNM.
After police got a whiff of the ban, they visited the village.
In context
Andhra Pradesh: Village bans wearing nighties during day
The ban
Elderly think seeing women wearing nighties is 'inconvenient'
Men and elderly who instated the ban said they found seeing women roaming in the streets or visiting shops or attending formal occasions in nighties 'inconvenient'.
About six months ago, the decision was taken and it was announced on loudspeakers. Those who would inform elders about women flouting the ban would get Rs. 1,000.
Notably, unwell women were exempted from the rule.
The idea
Elders believe young women are becoming indisciplined
An elderly woman, whom TNM spoke to, said it was not appropriate for women to wear nighties outside the home, even if they are comfortable.
The elders claimed young girls didn't wear half-sarees, sarees or dupattas. Even on visits to temples, they wore nighties.
They alleged the younger generation wasn't disciplined and didn't follow the 'kattubatlu'(conventions) set by the ancestors.
Love India news?
Stay updated with the latest happenings.
Notify Me
Visit by police
Police paid a visit to village
When officials visited the village on Thursday, elders told them no one has been fined and they made the announcement to instil 'little fear' in young women.
Defending their decision, the villagers said they always came to a conclusion after meetings, which were called 'sanghams'. This tradition was decades old, they claimed.
Nidamarru Tehsildar Sundar Raju said no laws were broken due to ban.
Details
Police tells villagers putting such bans was illegal
During their visit, officials created awareness among villagers. They explained why it was unlawful to pass such diktats.
They would pay a visit to the village soon to ensure no untoward incident takes place in the village.
Officials spoke about taking all the necessary steps to ensure the nighties issue doesn't snowball into a huge row in the village, which houses 1,000 families.