India
What made news last week?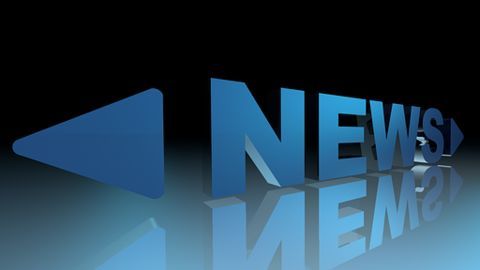 New Delhi has been on alert after reports of two terrorists at large in the city began to surface; the government has been on alert ever since the LoC surgical strikes.
Donald Trump courted controversy again after a video emerged of him making extremely unsavoury comments about women.
In sports, the BCCI-Lodha panel battle scaled new heights as state cricket boards were denied funding.
In context:
What made news last week?
10 Oct 2016

What made news last week?
06 Oct 2016

India's largest spectrum auction raises $9.9 billion, misses target
India's spectrum auction ended, with the government raising $9.9 billion, out of the $84 billion-worth of spectrum put up for sale.
The sale proceeds fell short tremendously, with just about 41% of the airwaves on auction being sold.
The premium 700 MHz and 900 MHz bands saw no takers during the auction, resulting in lower gains as these bands were the most expensive.
Love India news?


Stay updated with the latest happenings.
07 Oct 2016

Ups and downs in Kabaddi World Cup 2016
The '2016 Kabaddi World Cup' began in Ahmedabad on 7 October.
India, England, Australia, Bangladesh, Argentina, South Korea, Iran, Poland, Thailand, Japan, USA and Kenya are the participating teams.
In the opening match, Korea defeated India 34-32 in a last minute thriller, giving India the sport's greatest upset ever.
On day 2 India defeated Poland 54-20.
07 Oct 2016

BCCI-Lodha battle: SC bars funding of state cricket boards
The Supreme Court has barred the BCCI from allocating funds to state cricket boards until the BCCI implements all the Lodha panel recommendations.
It has also asked the state boards not to use the funds that have already been allocated to them, until they each file affidavits about implementing changes.
The court asked the BCCI President to file a personal affidavit on the matter.
08 Oct 2016

Trump in the dock over more sexist comments
The Washington Post published a video of Donald Trump from 2005 where Mr. Trump makes obscene comments about women.
Following the publication of the video, several Republicans have called for Mr. Trump's resignation from the presidential race.
The video spells serious trouble for the Trump campaign amidst the ongoing Presidential debates and the run-up to the 2016 Presidential elections.
08 Oct 2016

Terrorists on the loose, Delhi on alert
According to security agencies, two terrorists may have entered Delhi to carry out suicide attacks.
Delhi police have been appealing to shopkeepers and passengers on buses, metros and trains to report anything unusual or suspicious to authorities.
Security has been beefed up in most of central and north Delhi and surveillance has been increased around India Gate and Connaught Place.
Love India news?


Stay updated with the latest happenings.
09 Oct 2016

Matthew US death toll hits 15, downgraded to post-tropical cyclone
The death toll from hurricane Matthew has reached 15 and the storm has now been downgraded to a post-cyclone tropical storm.
So far the storm has killed 5 people in North Carolina, 4 people in Georgia and 6 people in Florida; four more have been reported missing in North Carolina.
Officials said the storm is now moving off shore and would reduce in intensity.
09 Oct 2016

Actor Nawazuddin Siddiqui forced out of Ramleela program
The Shiv Sena forced actor Nawazuddin Siddiqui to opt out of the Ramleela program that he was acting in.
Objections were raised by the Shiv Sena and other activists as they were displeased with the participation of Siddiqui, a Muslim, in a program that is customarily enacted during the Hindu festival of Dusshera.
The incident occurred in Siddiqui's native village Budhana in Uttar Pradesh.