India
Inventor of fake herbal fuel behind bars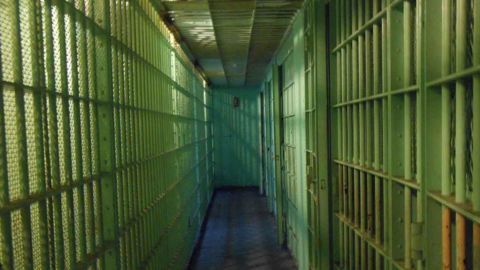 In the years 1999 and 2000, Ramar Pillai earned fame in Tamil Nadu by claiming to create herbal fuel.
On Thursday, however, he was sentenced to a jail term of 3 years by the Additional Chief Metropolitan Magistrate.
Four of Pillai's associates- R. Venudevi, S.Chinnasamy, R. Rajasegaran and S.K. Bharat also received the same punishment.
A fine of Rs.6,000 each was also enforced.
In context:
The inventor of fake herbal fuel
Background

About Ramar Pillai
P Ramar Pillai is a school drop-out. He is a native of a village near Rajapalayam in Virudhnagar district, Tamil Nadu.
In 1996, Pillai claimed to have invented a herbal fuel that required no petro-chemicals to function.
According to reports, Pillai started selling the herbal fuel under the brand names 'Ramar Bio-fuel', 'Ramar Tamil Devi Mooligai Eriporul' and 'Ramar Petrol.'
The special blend

According to Ramar, a motley mixture of leaves and bark with water, boiled for approximately 30 minutes, with salt, citric acid and generic chemicals added to it, after it's cooled down would lead to the production of his 'herbal' fuel.
Love India news?


Stay updated with the latest happenings.
In September 1996, Pillai had to produce the herbal fuel in the presence of scientists at IIT,Madras.
The apparatus was provided by the Department of Science and Technology to him, but certain faults emerged in the procedure.
Pillai insisted on using his own stirrer instead, which students noticed was hollow and made of a wax-like substance, releasing a substance similar to kerosene when heated.
Ramar Pillai's determination

Despite of the backing he lost at the Department of Science and Technology, in the year 1997, Pillai was found selling his herbal fuel at Rs.10 per litre compared to the market price of Rs.25 per litre.
Prosecution

Case filed against Pillai by CBI
After a raid at Ramar Pillai's godown in Chennai, the then CBI Joint-Director, D Mukherjee said that with oil refineries by his side, Pillai was actually passing off petroleum products as 'herbal fuel.'
Prosecution stated that, "between 1999-2000, Pillai colluded with other individuals to do an illegal act, mixing petroleum products like Toluene, Naphtha etc, marketing it as if it were extracted from herbs."
15 Oct 2016

Inventor of fake herbal fuel behind bars