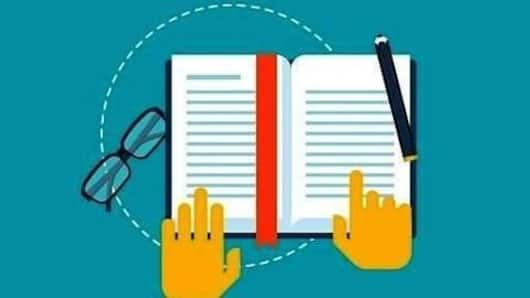 #CareerBytes: Here's the updated UPSC syllabus for Civil Services Examination
The UPSC Civil Services Examination (CSE) is one of the most challenging exams and its preparation process is a demanding task.
But even before getting started, the aspirants must know the complete and updated UPSC syllabus in order to prepare properly and avoid wasting time on unnecessary topics.
Here are the updated UPSC syllabus and the complete list of subjects. Take a look!
About the UPSC exam, syllabus, and pattern
UPSC aspirants need to know and understand everything about the exam, the syllabus, different stages, and the pattern.
CSE is conducted in three stages: Preliminary examination, Main exam, and Personality Test/IAS interview.
Prelims exam consists of two objective type papers, General Studies and Civil Services Aptitude Test (each carries 200 marks); Mains comprises 9 subjective papers; and the final phase is the Personality Test/Interview.
About Prelims General Studies paper and related subjects
General Studies, the first paper of the Prelims, tests the candidate's general awareness in various topics.
The syllabus includes Indian Polity and Governance, Indian and World (physical, social, economic) Geography, History of India and Indian National Movement, and Indian Economy.
Economic and Social Development, Science and Technology, Environment and Ecology, Bio-diversity, Climate Change and current affairs of national/international importance are among other topics.
Love India news?
Stay updated with the latest happenings.
Yes, notify me
Second Prelims paper, the Civil Services Aptitude Test
Coming to the second paper of the CSE Prelims exam, the CSAT assesses the candidate's reasoning and analytical ability, reading comprehension and decision-making skills.
The syllabus includes comprehension, interpersonal skills (including communication skills), logical reasoning, analytical ability, decision-making, problem solving, general mental ability, basic numeracy (numbers, their relations, orders of magnitude, etc.), and data interpretation (Class-10 level; charts, graphs, tables, data sufficiency, etc.)
About the second phase of the UPSC exam
CSE Mains intends to test candidates' academic talent, ability to apply/express their understanding, and depth of intellect.
It consists of 9 papers: two qualifying exams (300 marks each) and 7 others (250 marks each).
The qualifying papers are Indian Language and English Language exams.
The structure and topics for the language papers are: essay, reading comprehension, precise writing, translation, grammar, and basic language usage.
The remaining papers of CSE Mains exam
The remaining 7 papers of Mains are: Essay, GS I-IV, and Optionals I-II.
For Essay Paper, candidates are required to write essays on multiple topics.
Syllabus for GS Papers: GS-I (Indian Heritage and Culture, World History and Geography, Society), GS-II (Governance, Constitution, Polity, Social Justice, International Relations), GS-III (Technology, Economic Development, Bio-diversity, Environment, Security and Disaster Management), and GS-IV (Ethics, Integrity and Aptitude).
For Optional papers, candidates can choose any of these subjects
The list of Optional subjects includes Agriculture, Animal Husbandry and Veterinary Science, Anthropology, Botany, Chemistry, Civil Engineering, Commerce and Accountancy, Economics, Electrical Engineering, Geography, Geology, History, Law, Management, Mathematics, Mechanical Engineering, Medical Science, Philosophy, Physics, Political Science and International Relations, Psychology, Public Administration, Sociology, Statistics, and Zoology.
Candidates may select any one of these for Mains. Alternatively, they can choose any Language/Literature subject too.
Candidates can choose literature of any one of these languages
For Optional Papers, candidates may also choose any of Language/Literature subjects like Assamese, Bengali, Bodo, Dogri, Gujarati, Hindi, Kannada, Kashmiri, Konkani, Maithili, Malayalam, Manipuri, Marathi, Nepali, Odia, Punjabi, Sanskrit, Santhali, Sindhi, Tamil, Telugu, Urdu, and English.
Interview: The final stage of the UPSC CSE
Candidates who successfully clear Prelims and Mains exams are invited for the final phase, the Personality Test/Interview (carries 275 marks).
Its objective is to assess the candidate's suitability for a career in the Indian Civil Services by testing their mental caliber, reasoning ability, moral integrity, and understanding of current events among other things.
It is conducted by a board of competent and unbiased evaluators.
I am in S.Y.B.A.F. I want to prepare for UPSC. What I can do at this stage so that it helps me during actual preparation?
Asked 2018-12-25 12:30:39 by Aaditi Tiwari
Answered by NewsBytes
If you want to prepare for UPSC along with S.Y.B.A.F, follow these easy yet effective steps: (1) Go through the UPSC syllabus to know what you have to cover and how you'll do it, (2)Make notes by reading NewsBytes and other newspapers daily, (4)Read the NCERT book from class 8-10, (5) Make a book for laws and theories and go through it daily.
I want to know what is the scope for Hindi medium students in CSE as I have heard no good content is available in Hindi.
Asked 2018-11-22 21:08:50 by Uma Shankar Maurya
Answered by NewsBytes
Candidates preparing for CSE in Hindi medium also have a lot of scopes to clear the exam. There are a number of websites that provide good content in Hindi medium which you can follow for your preparation. The websites through which you can prepare History for CSE in Hindi medium are (1) drishtiias.com, (2) iasportal.com, (3) clearias.com, (4) iasexamportal.com, and (5) jagranjosh.com.