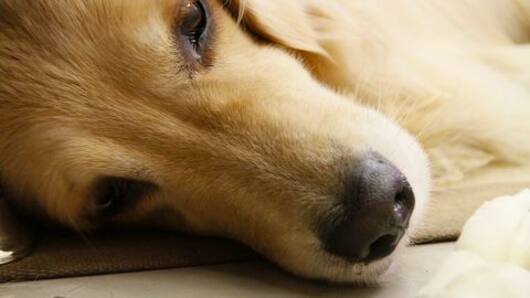 Mumbai: 4-men gang-rape dog. Let's hang our heads in shame
In an appalling incident which cannot be condemned in enough words, a dog was raped by four men in Mumbai on Saturday, reports said.
The dog, who stayed in the Malwani area of Malad West, went missing for a day and when locals found him he was bleeding profusely.
An NGO 'Animals Matter To Me' (AMTM) said the dog is undergoing treatment.
When local went to feed him, he got scared
The horror came to light when Sudha Fernandes, who regularly feeds dogs, spotted the poor creature near the church.
She said her husband told him the dog needed food. The dog got scared when Sudha touched his leg. She left the food there which he ate later.
"I saw that its penis was badly injured and it was bleeding a lot," she said.
Love India news?
Stay updated with the latest happenings.
Yes, notify Me
Auto driver tells Sudha what he saw
Sudha revealed even when the dog tried to change its position while lying down, it seemed he was in great pain.
Notably, an autorickshaw driver then told Sudha what he saw. He said four men, under the influence of drugs, raped the dog at around 2 AM on Saturday.
He revealed the dog's legs were tied and his mouth was gagged.
Dog's private parts were mutilated, he is traumatized
The driver said the screams of the dog alerted him but by the time he reached the spot, the accused had fled.
Dr. Ankita Pathak, the founder of AMTM, said the dog was severely traumatized.
"Its private parts are mutilated in such a way that it could not happen unless someone forcibly harmed it," she said and added it seems 'someone tried to fold its hind legs near the pelvis'.
Doctors are trying to stabilize the dog, complaint registered
Pathak added the dog would scream whenever someone tried to touch him and added their main motive was to stabilize the dog.
"We are trying to reduce the infection as it was bleeding for an entire day," she added.
Police are trying to locate the auto driver.
Meanwhile, an FIR under Section 11 of the Prevention of Cruelty to Animals Act, 1960 was registered.