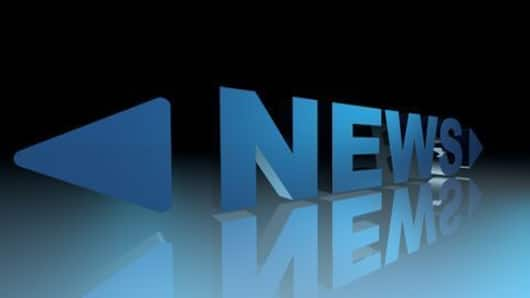 What made news last week?
Political turmoil over the Uniform Civil Code continues unabated in India.
Family and friends of Australian-cricketer Phil Hughes continue to appear at the inquiry over his death, alleging that Sydney provided an unsafe work environment for Hughes.
Twitter stocks plunged after Salesforce walked out of the buyout deal.
Meanwhile, Pakistani actors continue to be hounded in the Indian industry in the fall-out of Uri-attacks.
Forensics confirm rape in Monika Ghurde case
Credits:
Authorities said that perfumer Monika Ghurde's forensic report had confirmed rape and that she was murdered between 2-2:30 AM, 8 hours after her former security guard Singh entered her house.
Police stated that the knife used by Singh to threaten Ghurde has not been recovered so far.
They added that based on investigations, Singh appeared to be the sole perpetrator of the crime.
Bollywood movies with Pakistan artistes won't be screened
The soon-to-be-released Dharma Productions movie, Ae Dil Hai Mushkil, has run into trouble with the Cinema Owners Association of India (COAI).
The association has reportedly decided that the movie would not be screened as there are Pakistani artistes namely Fawad Khan, working in the movie.
This decision is so far applicable to single-screen theatres in four states - Maharashtra, Gujarat, Karnataka and Goa.
Love India news?
Stay updated with the latest happenings.
Yes, notify Me
Inquiry in to Phil Hughes death continues
As the 5-day inquest on Phil Hughes death came to an end, the cricketer's family walked out of the court .
Greg Hughes, Phil's father, alleged that hostile comments and barrage of "illegal" short deliveries directed at Phil, made Sydney Cricket Ground an "unsafe workplace" that day (the day of his death).
The findings of the inquest are to be released on 4 November.
BRICS takes a stand against terror
The issue of fighting terror took the centre stage as the leaders of BRICS countries assembled in India. India highlighted the threat from terrorists sheltered by Pakistan which attacked in Uri, killing 19 army-personnel.
Modi also tweeted about the fruitful meeting with the Chinese President.
A statement was issued by President Putin noting the "commonality" of positions on "such issues as war on terrorism."
Akhilesh not automatic CM choice; elected MPs will decide: Mulayam
Mulayam Singh Yadav, the Samajwadi Party chief said that Akhilesh was not the obvious CM choice but the call would be taken by "elected MLAs and the party's parliamentary board" after the 2017 UP Assembly elections.
He also dismissed reports of a rift within the Yadav family claiming that his younger brother, Shivpal Yadav had recently met CM Akhilesh Yadav.
Salesforce walks out of Twitter merger talks
The final contender in the race for Twitter's merger, Salesforce.com also announced that it was pulling out. Twitter's shares plummeted almost 6% after the news broke out.
Its chief executive Marc Benioff said that "we've walked away" because the deal "wasn't a proper fit".
Previously, Disney, Apple and Google's parent Alphabet had walked out of the merger talks leaving Twitter in a lurch.
Political dissent over Uniform Civil Code
Congress on Thursday stated that implementing the uniform civil code is impossible whereas according to BJP, the same hints at the progression of society.
Asaduddin Owaisi, leader of Majlis Ittehadul Muslimeen (MIM) said that the uniform civil code will "kill" India's diversity.
Parties like JD(U) are accusing the central government of attempting to polarize citizens just ahead of Assembly elections.