Trump's son-in-law, Ivanka's husband, to visit Jaisalmer to attend wedding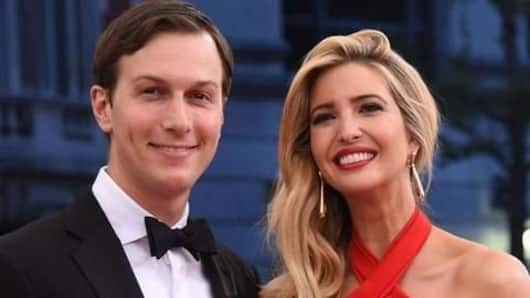 US President Donald Trump's son-in-law, Jared Kushner, is likely to reach Jaisalmer, a city in the heart of Thar Desert in Rajasthan, today to attend a wedding.
There was no official confirmation about the visit of Trump's daughter, Ivanka Trump, to the city though, according to the Jaisalmer District Collector, O P Kasera.
It wasn't however immediately known whose wedding they were to attend.
In context
Trump's son-in-law to visit Jaisalmer for a wedding
Details
Visit from Nov 22-25; security arrangements tightened in Jaisalmer
Considering the visit from November 22 to 25, security arrangements have been beefed-up in Jaisalmer.
"Additional force has been deployed with trained commandos and advanced weapons for a private visit of the US president's son-in-law," Jaisalmer SP Jagdish Chandra Sharma said.
He said US security guards had arrived in the city and Kushner is expected to reach by a chartered flight today.