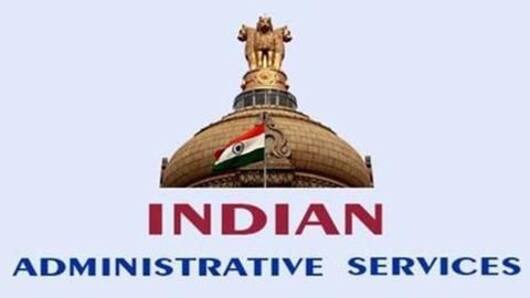 Salary and perks of an Indian Administrative Services (IAS) officer
Needless to say, the path to become an IAS officer requires dedication and hard work. The Civil Services exam for IAS isn't an easy nut to crack, to say the least.
But once you make it, there are plenty of perks available like power, respect, numerous allowances, facilities and decent salary cheques.
Following is the salary structure and perks an IAS officer enjoys.
Basic pay of entry-level IAS officers
After the implementation of the 7th Pay Commission, the basic pay of an entry-level IAS officer is prefixed at Rs. 56,100 per month.
Notably, this base pay doesn't include the various allowances that an IAS officer is entitled to.
Allowances like Dearness Allowance (DA), House Rent Allowance (HRA), and Travel Allowance (TA) are provided separately.
Love India news?
Stay updated with the latest happenings.
Yes, notify Me
Total Pay is basic pay, inclusive of all allowances
In addition to the base pay, an IAS officer is also entitled to a House Rent Allowance (HRA), which is 8-24% of the base salary, depending on the class of city.
Additionally, a Dearness Allowance (DA) is also provided, based on the Inflation Index (CPI).
Further, for meeting an officer's travel costs, Travel Allowance (TA) is also provided.
The scale of an IAS officer's salary structure
There are, in total, 18 pay levels.
Notably, IAS officers are generally promoted every 4-5 years.
The annual increments in the base pay of officers is in the range of Rs. 1,000-5,000.
The highest base pay salary (ie. Level 18) of Cabinet Secretary to the Government of India is Rs. 2,50,000.
Other perks and facilities available to IAS officers
Apart from the salary, IAS officers are provided bungalows at minimal rents, along with other facilities like cooks, gardeners, security guards, and other household-helps.
These officers also get government transportation, in addition to free-of-cost electricity and telephonic services.
When on duty, officers get free accommodation in government bungalows and rest houses.
After retirement, IAS officers get lifetime monthly pension, among other benefits and facilities.
What is the salary of an IPS officer?
Asked 2018-11-27 00:50:10 by DSP Instinct
Answered by NewsBytes
IPS officers' salaries vary as per their rank. At the entry level, the salary of a Deputy Superintendent of Police (DSP) starts at Rs. 56,100/month while the Director General of Police (DGP), which is the highest post, earns a salary starting from Rs. 2,25,000/month. IPS Officers also enjoy perks like Residential Quarters, Official Vehicle, Dearness Allowance, Medical Facility, Leave Travel Allowance/Tour Allowance, Gratuity, etc.
What is the procedure to be appointed as an IAS Officer.
Asked 2018-11-26 14:58:23 by Bitu Doloi
Answered by NewsBytes
To become an IAS officer, you must appear for the UPSC civil services examination. You can prepare for it through online classes, offline coaching classes or by self-study. After you'll clear the three stages of IAS exam i.e. Prelims, Main, and Interview, you will receive the training for two years. On completion of your training, you'll be allotted the designation of an IAS officer.
What is the initial salary of an IAS officer?
Asked 2018-11-26 10:50:03 by Harish Birje
Answered by NewsBytes
As per the 7th pay commission, the salary of an IAS officer in the initial phase is around Rs. 55k. Over the basic pay, several allowances such as Dearness Allowance (DA), House Rent Allowance (HRA), and Travel Allowance (TA) will be added.