Engine-less Train 18 breaches 180kmph mark; might make January debut
India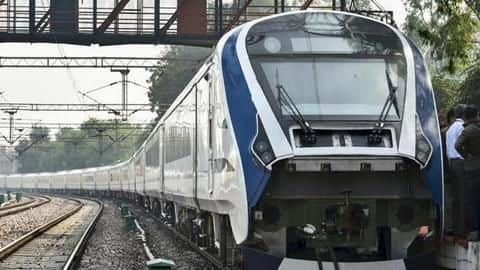 India's first engine-less train, dubbed Train 18, breached the 180kmph mark on Sunday, two weeks after trial runs first commenced.
By breaching the 180kmph mark, Train 18 has become India's fastest indigenously designed train.
According to officials, the major part of the trial runs are over, and only minor tests remain.
Here are the details.
Railway Minister Piyush Goyal tweets about Train 18's milestone
जोर स्पीड का झटका धीरे से लगा: Train 18 exceeds 180kmph during trial. The stability of water bottles at this speed is testament to the quality of workmanship and design of our engineers pic.twitter.com/CImC49ljgm

— Piyush Goyal (@PiyushGoyal) December 2, 2018
Information
Train 18 will replace the Shatabdi eventually
The semi-high speed, 16-coach 'Train 18', built at a cost of Rs. 100 crore per rake by the Integral Coach Factory (ICF), Chennai, will eventually replace the Shatabdi Express for inter-city travel. It is expected to cut journey time of 30-year-old Shatabdi by 15%.
Debut
Train 18 could make its commercial debut in January 2019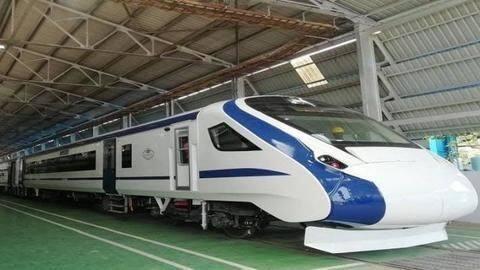 It's worth noting that no major technical problem has cropped up in the trial runs so far, and if thing's continue this way, Train 18 could be making its commercial debut as early as January 2019.
Further, officials feel that there would be no significant trouble in rolling out sleeper coaches, and Train 18 could see usage beyond just replacing Shatabdi Express, which is a day train.
Features
Currently, Train 18 is a fully air-conditioned, chair-car train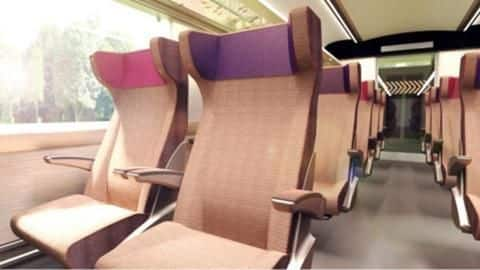 Currently, Train 18 is a fully air-conditioned chair-car train that has executive as well as non-executive classes.
There are two executive compartments in the middle with 52 seats each, while the trailer coaches have a seating-capacity of 78 each.
The total seat-count of the train stands at 1,128.
The seats can be rotated 360 degrees, and can be aligned in the direction of travel.
Information
What features Train 18 will offer to its passengers
In order to enhance passenger comfort, the train also comes with inter-connected fully sealed gangways, automatic doors with retractable footsteps, on-board Wi-Fi and infotainment facilities, GPS-based Passenger Information System, Modular Toilets with bio-vacuum systems, diffused LED lighting, and differently abled-friendly washrooms.
Roll-out
After domestic demands are met, Train 18 might be exported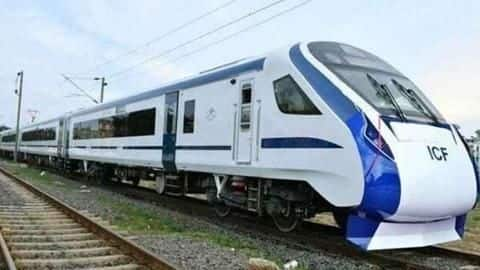 The Integral Coach Factory (ICF), which is in charge of manufacturing, has said that it will roll out one Train 18 this fiscal, while four others will be rolled out in the next.
Additionally, Train 18 also has significant export potential, especially for middle-income countries that cannot afford extravagant first-world technology.
That said, domestic demand would be catered to first.
Do you know?
Train 18 is a greener way to travel
Train 18 will not just offer comfort and convenience to travellers, but will also offer environmental benefits. It is 15%-20% more energy efficient than other Indian trains, and also leaves a lower carbon footprint.