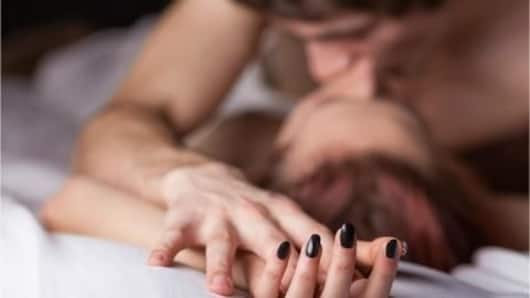 #HealthBytes: What to do if you had unprotected sex?
Having unprotected sex isn't the smartest move, as far as your sexual health is concerned, but sometimes (read nights), mistakes happen.
Maybe you were too drunk to care about protection, or it was a one-night stand affair (thus, unplanned), or the condom broke out, but don't worry, your world hasn't ended.
Here's a step-by-step guide on what to do, after you had unprotected sex.
What you should be doing right after having unprotected sex
80% of women who suffer from UTIs (Urinary Tract Infection) have had sex in the past 24 hours.
This happens because of the bacteria that sex might have exposed you to.
So, take a trip to the bathroom right after finishing the action, and pee the bacteria out with urine to avoid the risk of UTIs.
Drinking lots of water could also help.
How to avoid unwanted pregnancy, if you had unprotected sex
Unprotected sex could be a dangerous invite to an unwanted or early pregnancy.
And in case you don't want one, you need to act fast.
An ECP (Emergency contraceptive pill) should be taken within 72 hours to avoid the risk of pregnancy.
However, it is often recommended to take one as soon as possible.
For any average-weight woman, the ECP is 98% effective.
Love India news?
Stay updated with the latest happenings.
Yes, notify me
A couple of weeks later, get an STI check-up
Not using protection can lead to transmission of certain dreadful infections like HIV, herpes etc.
So, whether or not you've been noticing any symptoms, you should get yourself tested for STIs (Sexually transmitted infections), about 2 weeks after the stint.
In case, you did it with a new partner, STI chances could be greater than that with your regular partner.
Get a pregnancy test appointment, after 3 weeks
Wait for nearly 3 weeks, and then visit your doctor to get a pregnancy test done.
You can also get a pregnancy test kit for an in-home check-up. These kits are available at general medical stores and pharmacies.
If the result is negative, it means you're safe.
But in case it comes out positive, talk it up with your partner, and see your doctor.
Make sure to be careful the next time
If the condom is your primary contraception, and you think it's not working out too good, try out a more reliable, and long-term birth-control device.
Devices like IUD and implant are highly effective in avoiding unwanted pregnancies, and they last between 3-10 years.
In addition to avoiding pregnancy chances, one should always use a condom to avoid risk of transmission of STIs.