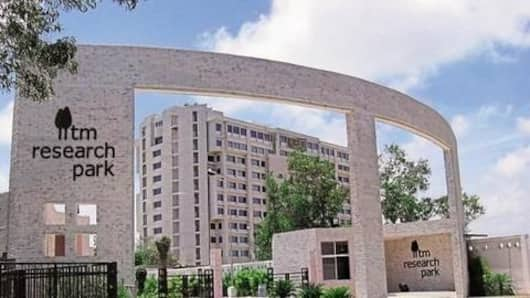 History created: 195 companies offer 888 jobs at IIT-Madras placements
IIT-Madras has created history by receiving its highest-ever number of job offers during placements.
A many as 195 companies offered 888 jobs to students in Phase-I of placements which ended Saturday. Phase-II will begin in the second half of January 2019.
Combined with 136 pre-placement offers (PPOs), the total placements reached 1,024 this time, IIT-Madras said.
At least 63% placement has already been achieved.
Understanding how the institute fared recently
The previous best of IIT-Madras was 1,019 placements in 2014-15. The placements included MBA graduates back then, but the latest placement data excludes them.
Interestingly, 766 students (114 PPOs) were placed the same time last year.
This year, three branches namely computer science, electrical engineering, and engineering design departments received more than 80% placements.
As many as 13 international firms offered jobs this time.
The companies which hired the maximum number of students
The top recruiters were Micron Technology and Intel which offered 26 jobs each. They were followed by Microsoft and Citibank which offered 22 jobs each. Qualcomm offered 21 jobs.
EY and L&T Construction offered 18 jobs each. Flipkart offered 16 jobs while Indus Insights & Analytical Services offered 12.
Nearly 1,300 students had registered for the campus placements, the institute said.
Love India news?
Stay updated with the latest happenings.
Yes, notify me
The institute is happy with the results
Elated with what the institute achieved this time, Manu Santhanam, Advisor (Placement) at IIT Madras, said that they witnessed an excellent Phase 1 despite the fact that the duration was reduced to just eight days.
"The demand for students in the computing and analytics sectors was strong. We expect more core companies to come in Phase II," he added.