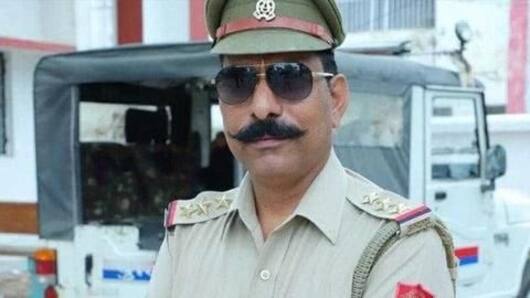 Bulandshahr violence: Cab driver arrested for killing inspector, confesses crime
More than three weeks after violence in Bulandshahr claimed the life of a police inspector and a civilian, police have arrested a Delhi cab driver.
The man was identified as Prashant Natt and police said he was arrested after videos of the incident and testimonies of witnesses pointed towards him.
Earlier, police had named Bajrang Dal member Yogesh Raj as prime accused.
Inspector Subodh Singh fired in self-defense, was cornered later
On December 3, tension over alleged cow slaughter turned violent prompting inspector Subodh Singh to fire at the crowd in self-defense, IE reports.
The bullet killed the youth Sumit Kumar and soon protesters, namely Rahul, David, and Johnny, cornered Singh. They hit the inspector with stones and he had little energy left to defend himself.
Later, Natt took his service revolver and shot him in the head.
While Natt allegedly killed Singh, others helped him
Natt, who was picked up near Noida, has confessed to the crime, police said. Singh's service revolver used for killing him was also recovered.
Police said while Natt pulled the trigger, others blocked Singh's path to restrict his movement.
The police said they have a photograph of five accused talking to each other during the incident.
Natt had been unemployed for last six months.
Love India news?
Stay updated with the latest happenings.
Yes, notify me
Eyewitnesses and call records led police to Natt
Police are also investigating Natt's criminal background. He was allegedly involved in liquor smuggling cases.
They were able to nab Natt after two eyewitnesses testified. Police also went through crucial call records. He is likely to be sent to judicial custody.
Police said they kept this angle of the investigation a secret as Natt could have managed to escape if he got a whiff.
Meanwhile, police say Yogesh Raj is still an accused
Reportedly, police also took Natt to the spot where the incident happened and recreated the scene.
While Natt has been arrested, Yogesh Raj has not been nabbed yet. Bulandshahr SSP Prabhakar Chaudhary said Raj is still an accused.
"He has been declared a proclaimed offender by the court. If he does not surrender soon requisite action will be taken against him," said Chaudhary.
What happened in Bulandshahr?
Asked 2018-12-28 11:29:35 by Diya Kapoor
Answered by NewsBytes
After violence broke out over alleged cow slaughter on December 3, inspector Subodh Singh and a youth Sumit Kumar lost their lives.
Who is the prime accused?
Asked 2018-12-28 11:29:35 by Vihaan Jaiteley
Answered by NewsBytes
The prime accused in the case is Yogesh Raj, a Bajrang Dal member. He is still on the run.
Have the police arrested the alleged killer?
Asked 2018-12-28 11:29:35 by Angel Chatterjee
Answered by NewsBytes
The police have arrested a man identified as Prashant Natt. He allegedly took the service revolver and shot Singh in the head.
What did Yogi Adityanath say on the incident?
Asked 2018-12-28 11:29:35 by Aaryan Dutta
Answered by NewsBytes
Uttar Pradesh Chief Minister Yogi Adityanath called the incident an accident.