What made news last week?
India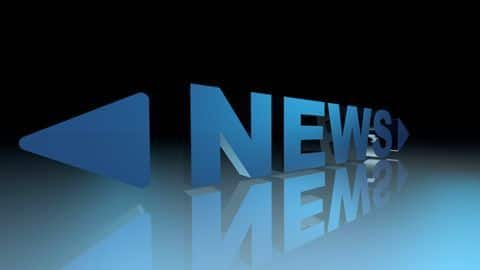 The Samajwadi Party's infighting showed no signs of abating, spilling over into the party's silver-jubilee celebrations.
The Tata-Mistry spat took an interesting turn after directors of the Indian Hotels Group publicly reposed faith in Cyrus Mistry.
Indian hockey shined again, after the women's team defeated China 2-1 to lift the Asian Champion's Trophy.
Meanwhile, analysts predict a possible win for Donald Trump.
Business
Full refund for buyers in delayed projects from 2017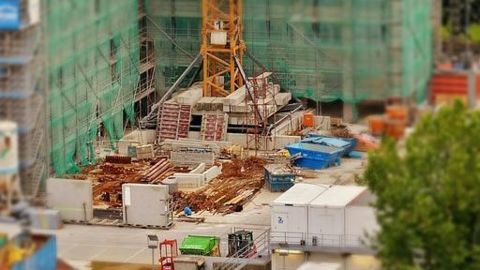 Cracking down further on delayed real estate projects, the government has stated that from 2017, buyers will receive a full refund with 10.9% interest if they are not given possession of the property on time.
The Centre issued the 'Standard House Purchase Agreement' which builders will have to sign with all the clients.
The refund in delayed projects would be done within 45 days.
05 Nov 2016
Indian Hotels Company publicly reposes faith in Mistry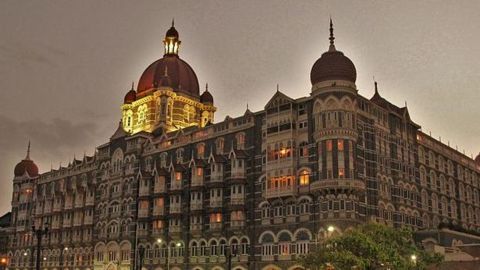 6 independent directors of Indian Hotels Company (IHCL) publicly showed faith in Cyrus Mistry's management ahead of the scheduled board meeting.
The directors said that their verdict was being announced publicly as IHCL is a listed entity and they wanted the company's investors to be aware of "their views so that they could take an informed decision on its stock."
Politics
Rahul calls PM a liar, Jaitley says sympathy 'politically motivated'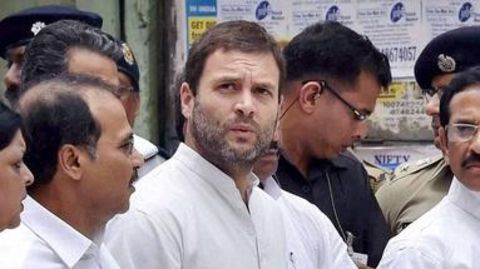 Congress Vice-President Rahul Gandhi accused Prime Minister Narendra Modi of "lying" about the implementation of the OROP scheme.
However, Jaitley said the Congress sympathy was "politically motivated" and the Modi government had not just accepted but implemented OROP.
Pranab Mukherjee too said that the basic pension of ex-servicemen of the Army had been increased by 2.57 times as compared to pension in 2015.
06 Nov 2016
Samajwadi party celebrates 25 year anniversary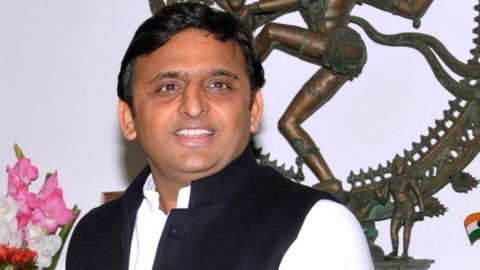 The Samajwadi party held a function today in Lucknow to celebrate its 25th anniversary.
The event was attended by Lalu Prasad Yadav of the RJD, former prime minister HD Deve Gowda of the JDS and JD(U) leader, Sharad Yadav.
Given the recent acrimony between Akhilesh Yadav and uncle Shivpal Yadav, the event was marked by several occasions where both took swipes at each other.
India
Centre: UPA had banned 21 channels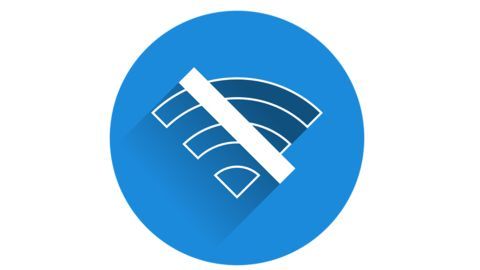 The Modi-government justified the penalty doled out for the "huge indiscretion and violation of rules" saying only a 1-day ban had been handed out to NDTV.
The government said, "21 such orders had been issued by the UPA governments since 2005".
Meanwhile, News Time Assam, a television news channel based in Assam was ordered by the Government to go off air for one day.
06 Nov 2016
Delhi pollution levels peak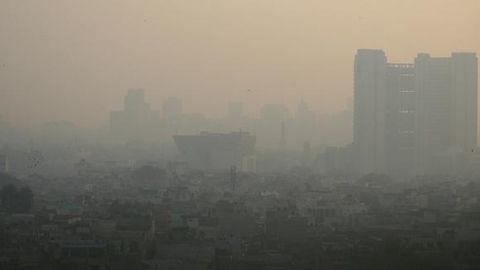 As Delhi's pollution levels peaked, low visibility in the vicinity of Delhi has led to several road accidents; 7 died and 19 were injured in 2 accidents in Haryana.
Officials stated that currently pollution levels are 17 times over the limit; meanwhile CM Kejriwal urged the Centre to take remedial measures soon.
Kejriwal likened the city to a "gas chamber".
World
Donald Trump could win the elections: Analysts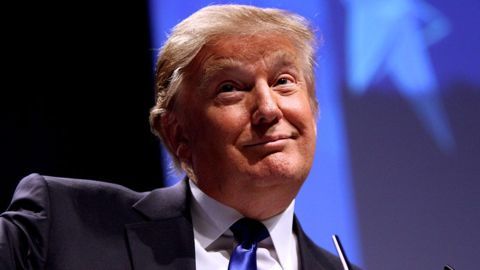 Analysts have predicted that Donald Trump stands a high chance of winning the 2016 US Presidential elections.
Ohio, Iowa and Arizona are swing states leaning toward trump; if Trump wins the toss-up states of Florida and North Carolina then he would need to secure just one more big electorate to secure 270 electoral votes required.
Trump starts with approximately 180 electoral-votes from red states.
Sports
India defeat China to lift Asian Champions Trophy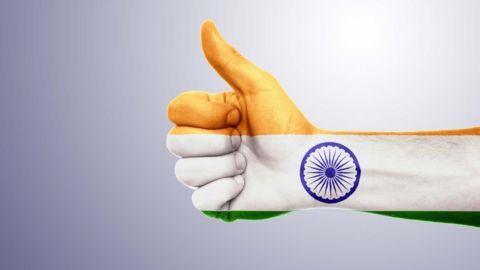 The Indian women's hockey team defeated China to win the 2016 Women's Asian Championship Trophy in Singapore.
India won 2-1; Deep Grace Ekka scored the first goal for India in the 13th minute to take 1-0 lead.
Deepika, who won the "Player of the Tournament" award scored the second goal with just 17 second remaining to win it for India.