India
Investigations against DU, JNU professors for tribal's murder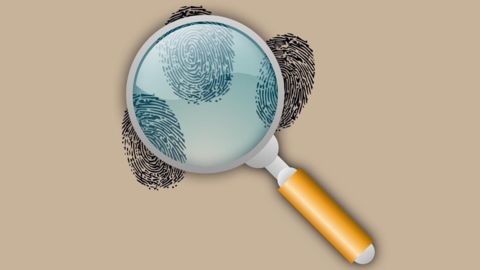 In a startling turn of events in left-wing extremism in India, investigations have been launched against a DU professor, a JNU professor, an activist and a CPI (Marxist) office bearer, for the murder of a tribal in Chhattisgarh.
DU Sociology professor Nandini Sundar, JNU professor Archana Prasad and 10 others are accused of abetting the murder of Shamnath Baghel.
In context:
Of university professors and Left-wing extremism in India
Maoists

India's LWE problem
Recently, it came to light that India's Maoists are now considered the fourth deadliest terrorist organization in the world.
In 2015 alone, CPI (Maoist) was responsible for 343 terrorist attacks and 176 people were victims of these attacks.
A majority of the recent terror attacks by the CPI (Maoist) have taken place in Chhattisgarh, and the state has seen an alarming increase in Maoist-attacks.
08 Nov 2016

Investigations against DU, JNU professors for tribal's murder
Love India news?


Stay updated with the latest happenings.
The murder

How was Baghel killed?
Sources stated that Baghel received numerous warnings to stop the anti-Maoist activities in his and neighbouring villages.
The victim's wife said Baghel had most recently complained against Nandini Sundar and others for attempting to incite villagers against police in the state.
After not heeding the many warnings un-named Maoists attacked Baghel with sharp weapons, killing him in his village.
The complaint

Bastar's IG SRP Kalluri said an FIR was lodged on Saturday against Sundar, JNU professor Archana Prasad, Vineet Tiwari of Delhi's Joshi Adhikar Sansthan, Chhattisgarh CPI (Marxist) secretary Sanjay Parate and un-named Maoists for murder, criminal conspiracy and rioting.
The allegations

What are the allegations against the accused?
According to the victim's wife, the issue began when villagers in the region formed the "Tangiya group" to take on Maoists in the area.
Witnesses said Sundar along with the other accused held meetings at villages warning locals not to take on the Maoists, or face consequences.
It was after this that Baghel began receiving threats to his life by Maoists.
Nandini Sundar: Quick facts

Sundar has been in the spotlight for her book "The Burning Forest: India's war in Bastar", which chronicles the war on

Left Wing Extremism

in India. Sundar was also responsible for convincing the government to disband the Salwa Judum militia who fought Maoists.
Love India news?


Stay updated with the latest happenings.
15 Nov 2016

Chhattisgarh cop threatens journalist over reportage
Chhattisgarh's IG of Bastar, SRP Kalluri reportedly threatened Ritesh Mishra, a journalist from Hindustan Times, over his reportage of the Bastar conflict.
Kalluri, on whose recommendation the journalist visited Bastar allegedly disagreed with Mishra's reportage of events and threatened him with consequences.
Journalists and activists have long accused Chhattisgarh police of attempting to intimidate the media over their reportage in the area.