India
India's demonetization: Who was behind it?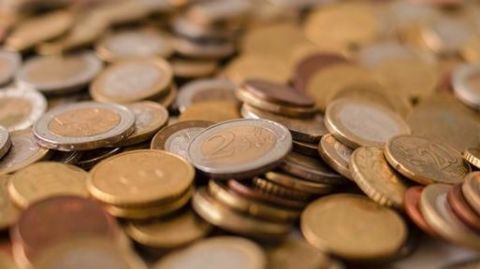 With the new demonetization measure seeping into effect, reports reveal that the plan was in the works for six months.
It was sketched out in secrecy, with only ten people informed of the announcement, and did not even include Prime Minister Narendra Modi's Cabinet.
The task to replace 23 billion notes was done in high confidentiality to bring an immediate halt to black money.
In context:
India's demonetization saga - the team behind it
Black money

India's growing black money menace
Black money refers to unaudited money or income on which taxes have not been paid.
While some reports state that over $50 trillion is stashed away at Swiss banks, reports from the Central Bureau of Investigation reported that nearly $500 billion was deposited across tax havens overseas.
This money is often routed back to India as foreign capital and regulated into the economy.
08 Nov 2016

PM Modi fights corrupution in new move
Earlier this week, Prime Minister Narendra Modi announced a new measure to combat corruption and black money in the country.
The Prime Minister abolished Rs.500 and Rs.1000 notes effective 12 am, 9 November.
It was pitched to be the boldest move in over four decades, and reinstated Modi's popularity, which had started to fade away.
New Rs.2000 notes will be in circulation soon.
Love India news?


Stay updated with the latest happenings.
New measure to affect regular Indians

"If you look at India's cash economy, a substantial portion of Indians do not have bank accounts. Small businesses, shopkeepers, housewives, hawkers operate on cash. The real culprits have stashed money abroad. They buy gold, property or they stash it away in foreign-tax havens."- Congress
10 Nov 2016

India's demonetization: Who was behind it?
10 Nov 2016

Finance Ministry, Raghuran Rajan in the loop
In early May, the then RBI Governor Raghuram Rajan, Prime Minister Narendra Modi and Finance Minister Arun Jaitley had known of the plans.
Apart from them, two senior officers from the RBI were also kept in the loop.
Banks weren't informed, either. The only inputs they obtained six months ago was to dispense more Rs.100 notes via ATMs.
10 Nov 2016

Anil Bokil: The man who influenced the new move
In July this year, Aurangabad-based chartered accountant and architect met the Prime Minister hoping to raise significant measures to counter unaccounted money.
In a meeting that was scheduled for eight minutes, it ran up to two hours and saw Bokil discuss a slew of measures with Modi, including scrapping Rs.500 and Rs.1000 notes.
His proposals also included enabling cashless payments for high-value transactions.
Love India news?


Stay updated with the latest happenings.
Surprise announcement?

"Maintaining secrecy was of paramount importance as any leakage of this information would have rendered this proposal ineffective. For this to work, it was imperative to catch unaccounted cash holders by surprise," officials said.
Demonetization plans

How would the secrecy help the government?
While the secrecy was calculated, it was targeted at stalling major cash-transactions and force people to resort to legal channels.
This would help bring more money to the government's tax kitty.
Maintaining confidentiality was one of the biggest challenges faced by Modi, to help unearth hidden funds and help it flow into the banking system.
All discussions and decisions were said to be verbal.
22 Dec 2016

Rs.2,000 note a stopgap arrangement: Anil Bokil
The man behind the demonetization idea, Anil Bokil on Wednesday said that Rs.2,000 note was only a stopgap arrangement.
According to him, the note would be withdrawn once the cash availability in banks normalizes.
At a business school in Patna, Bokil said that the Rs.2,000 notes were a "diversion to allow the government to build an overbridge in place of the black money road."