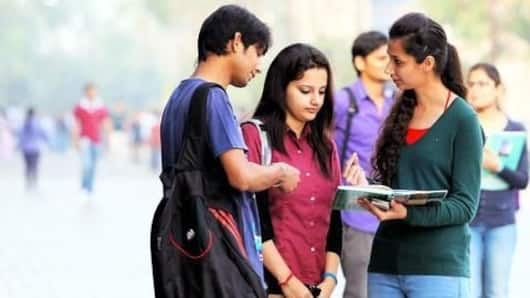 #JEEMain2019: Important things, instructions students must keep in mind
The Joint Entrance Examination (JEE) is the most difficult engineering entrance exam for admission to India's top institutes. JEE consists of Main and Advanced exams.
From 2019, National Testing Agency (NTA) will conduct JEE Main twice (in January and April). For the JEE Main (January) session, more than 9.5 lakh students have reportedly registered.
Here are some important instructions for candidates.
Check your admit card and examination venue in advance
Candidates must carefully check their JEE Main admit card and note the exam center location, venue details, shift, timings, reporting time, etc.
Students are also advised to check or visit their exam venue in advance to avoid trouble on the examination day.
To assist students in reaching their exam centers without any issue, "Center Locator" feature has been launched on the JEE Main website.
Reach exam venue before time; don't forget your admit card
Candidates must not forget to carry their admit card to the exam venue; they should take at least 2 copies, preferably on an A4 size paper in color.
They must reach the exam center at least 15 minutes before the given reporting time.
Before the exam commences, they should carefully read the instructions. Candidates aren't allowed to leave until the end of the exam.
Love India news?
Stay updated with the latest happenings.
Yes, notify me
Do not forget to carry these things to exam center
Candidates should also carry one color passport size photograph (the same provided for JEE Main application), which needs to be pasted on their attendance sheet.
Also, students will not be allowed inside the exam center without identity verification. Also, PWD candidates must carry their PWD certificate.
They are required to carry their original photo identity documents and not photocopies.
#4: Valid photo identity proof documents
Candidates may carry any of the government-issued original photo identity proof documents, including Aadhaar Card (with photo), PAN Card, Driving License, Voter ID, Passport, Ration Card, Aadhaar Enrolment receipt (with photo). Photo IDs stored on phones or identity cards issued by schools/colleges/universities/coaching centers are invalid.
Here's a list of things not allowed into examination hall
Students cannot carry any stationery items; they will be given pen/pencil and blank sheets for rough work in the exam hall.
They cannot carry geometry/pencil box, handbag/purse, papers/stationery items, eatables or water, phones/earphones/microphone/pagers/calculators, log tables, camera, tape-recorder, DocuPen, slide rules, watches with calculators, metallic items, and electronic gadgets.
For Aptitude Test Paper-II, however, candidates should carry their own geometry box, pencil, erasers, color pencils/crayons.
#6: Items allowed inside exam hall for diabetics
Diabetic candidates appearing for JEE Main, however, will be allowed to carry certain items into the exam hall. These items include tablets, eatables like fruits like banana, apple or orange, and a transparent water bottle. Packages foods like candies, chocolates, and sandwiches aren't allowed.
What is the dress code for JEE?
Asked 2019-01-07 20:07:04 by Premshankar Vanam
Answered by NewsBytes
As of now, NTA has not issued any instructions on the dress code for the upcoming JEE exam.
Can you give some last minute tips for JEE Main candidates?
Asked 2019-01-06 23:50:46 by Dhruv Chatterjee
Answered by NewsBytes
Some last-minute tips for JEE Main: Revise all topics in Mathematics, Physics, Chemistry; concentrate on important formulae, theorems, reactions. Focus on important topics as per weightage. Don't study any new topic at the last minute. Focus on your strengths; don't get demotivated. Practice and revise as much as you can. Last but not least, maintain good health and take regular breaks to remain stress-free.
How to get admission in IITs?
Asked 2019-01-06 23:50:46 by Aradhya Patil
Answered by NewsBytes
One must crack JEE Advanced exam to get admission into IITs. It is necessary to clear JEE Main to appear for the JEE Advanced exam. So, the eligibility criteria for JEE Advanced require candidates to clear JEE Main first. After clearing the Main exam, the candidate must secure a position in top ranks to be eligible for the Advanced exam.
Which websites offer JEE mock tests?
Asked 2019-01-06 23:50:46 by Aditya Khan
Answered by NewsBytes
JEE aspirants should take mock tests to understand the exam pattern, improve performance, and get a good rank. Here are 5 websites to download JEE mock tests: Disha Publication, National Testing Agency (NTA) website, JEE Main Guru, BYJU's, and Exam Race.
When will the second JEE Main be held in 2019?
Asked 2019-01-06 23:50:46 by Reyansh Sarin
Answered by NewsBytes
JEE Main will be held twice by the National testing Agency (NTA) from 2019; the first edition will be held in January and the second edition in April. The JEE Main April session is expected to be conducted between 8 and 21 April.