#CBIvsCBI: Supreme Court reinstates Alok Verma as CBI Director
India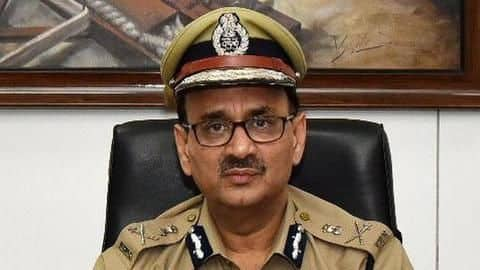 Three months after the government divested him of his powers, Alok Verma has been temporarily reinstated as CBI Director by the Supreme Court.
However, for now, Verma cannot take major policy decisions.
In October, Verma and CBI Special Director Rakesh Asthana were both sent on leave by the government after an internal feud between the two over charges of corruption intensified.
Here's more.
Details
Selection Committee to decide on Verma's fate within a week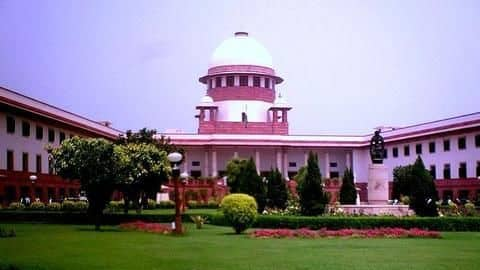 While hearing Verma's plea challenging his removal, the SC struck down the government's decision on the grounds that procedure had not been followed.
The apex court observed that the government should have referred to the selection committee comprising the CJI, Prime Minister, and Leader of Opposition before initiating Verma's removal.
The selection committee has been given one week to decide on Verma's fate.
Center
How the Center had justified its decision earlier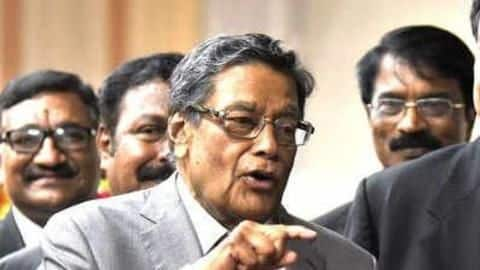 Earlier, the Center had told the SC that it was forced to intervene and remove both Verma and Asthana as their internal feud was causing disrepute to the investigative agency.
Explaining the move, Attorney General KK Venugopal had said that the "main aim" of the government was to ensure that the CBI, a "premier institution", had the confidence of the public.
Quote
Center had said Verma and Asthana were 'fighting like cats'
"Government of India was watching with amazement as to what the top officers [Verma and Asthana] were doing, they were fighting like cats," the Attorney General had told the Supreme Court during one hearing.
Cracks
Cracks in CBI command started to show from October 2017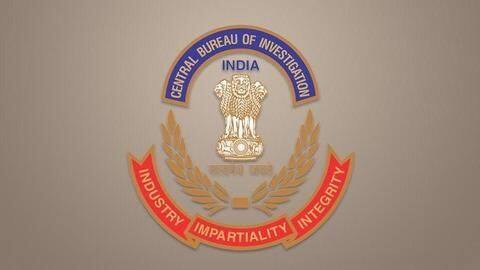 The cracks in the CBI command started to show in October 2017 when Director Alok Verma objected to the appointment of Rakesh Asthana as second-in-command, alleging corruption on Asthana's part in connection to the Sterling Biotech case.
However, the CVC, which supervises the CBI's functioning, cleared Asthana's appointment.
In October 2018, the CBI levelled bribery charges against Asthana, while Asthana accused Verma of corruption.
Allegations
What Verma and Asthana have accused each other of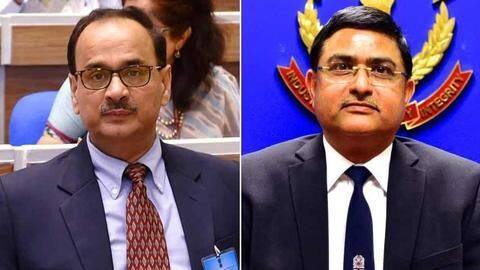 Verma had initially alleged that Asthana had been paid Rs. 3.88cr in connection with the Sterling Biotech case.
While filing charges against Asthana, the CBI then alleged that Rs. 3cr had been paid to the Special Director as bribes.
Asthana, on his part, complained to the Cabinet Secretary, listing over a dozen charges against Verma, including charges of bribery in the Moin Qureshi case.
Major developments
Major developments in the case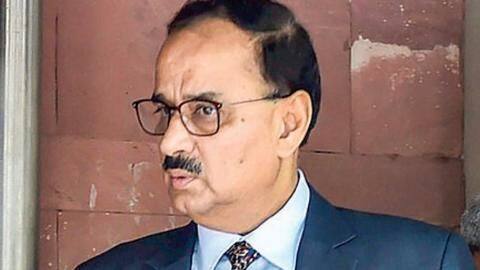 With the feud escalating, the Centre, in an unprecedented move, removed Verma and Asthana from duty and sent them on leave on October 23.
The following day, Verma challenged his removal at the Supreme Court, which sent notices to both the Central government and the CVC.
Another accused in the Asthana bribery case, CBI DSP Devender Kumar, was arrested.