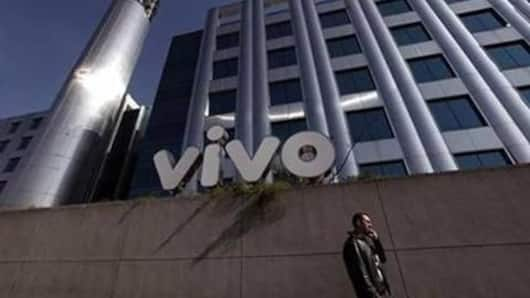 Two Vivo India employees arrested for harassing female colleague
On Tuesday morning, two employees of Vivo India were arrested outside the company's office in Greater Noida for allegedly harassing a female colleague.
The victim had approached the police in December 2018 to complain about the behavior of her colleagues.
Acting on her complaint, police filed a case against five employees of the phone manufacturing company, including the HR manager, for ignoring the incident.
Men were arrested under relevant sections of IPC, IT Act
The men who were arrested have been identified as Suraj Bahuguna, who hails from Uttarakhand, and one Kishan Chand, who originally belongs to Haryana.
A team of Eco-Tech 1 police station arrested the accused under IPC Section 506 and 504 for intentional insult and criminal intimidation as well as under Section 67 of the IT act.
The case was filed on December 20.
Bahuguna posted lewd comments on victim's Facebook-profile, Chand mocked her
After initial probe, the police concluded Bahuguna had posted lewd comments on the victim's Facebook profile and Chand abused her verbally.
Farmood Ali Pundir, station house officer, revealed Chand was her boss and had mocked her in the office.
The role of the other two employees in the abuse is yet to be ascertained, police said.
The police also had questions for Vivo India.
Love India news?
Stay updated with the latest happenings.
Yes, notify Me
Vivo asked to tell what it has done
The mobile company has been asked to furnish details of the committee set up to address workplace harassment. The police also want to know if there was a woman on the committee.
"Their role is being probed as of now and due action will be taken as per procedure," said Pundir.
On its part, the company said they were awaiting the ICC's report.
We will continue cooperating with the investigation: Vivo
"The two individuals were called by the police authorities for their statements. We at Vivo have always co-operated with authorities and will continue to extend our full support in this investigation," the company's spokesperson said about the case.
What happened in Vivo India?
Asked 2019-01-09 11:22:30 by Dhruv Kapur
Answered by NewsBytes
A female employee was harassed by four of her colleagues and she complained to the police.
What did the HR do?
Asked 2019-01-09 11:22:30 by Ridhi Jhadav
Answered by NewsBytes
The HR manager chose to ignore the incident and hence was named in the FIR.
What did the accused do?
Asked 2019-01-09 11:22:30 by Parakram Saxena
Answered by NewsBytes
The accused posted lewd comments on the victim's Facebook timeline and her boss mocked her.
What has Vivo said?
Asked 2019-01-09 11:22:30 by Muhammad Jain
Answered by NewsBytes
Vivo said they are awaiting the Internal Complaints Committee's report and they will cooperate police in the investigation.