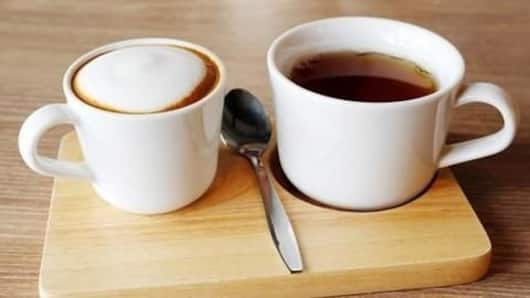 #HealthBytes: 5 healthy alternatives to your regular cup of tea/coffee
For some people, a daily-dose of coffee or tea is essential to literally get out of bed, and then go through the day.
But, obviously these aren't the healthiest drinks.
High in caffeine, these drinks might cause anxiety and nervousness, cause digestive distress, disturb sleep cycle, lead to headaches, and so on.
Here are 5 healthy alternatives to your regular cup of tea/coffee.
Green Tea
Packed with bioactive compounds, Green tea contains polyphenols such as catechins and flavonoids, that help reduce cell degradation in the body.
Studies have shown the various health-boosting impacts of switching from regular tea or coffee to green tea.
Low in caffeine, green tea contains L-theanine, an amino acid that also improves concentration.
Thus, it is a great alternative to coffee/tea, with much lesser side-effects!
And, then there are healthier tea variants
Ginger Tea: Ginger tea is known to improve digestion, reduce inflammation and help with joint problems. It also helps help treat cold and cough. So, this winters, say goodbye to coffee and greet ginger tea.
Chamomile Tea: Free from caffeine, chamomile tea is great at improving sleep and helping you de-stress. The warm, soothing aroma of chamomile makes it an ideal drink to have, before going to sleep.
Love India news?
Stay updated with the latest happenings.
Yes, notify me
Coconut Water and Lemon Water
Coconut water: Low in sugar, and packed with essential electrolytes like potassium, coconut water is way more healthy as compared to tea or coffee. It is also a great remedy for hangovers, and has amazing skin health benefits.
Lemon water: A morning drink doesn't get better than lemon-water. It has zero-caffeine, is calorie-free, and supplies a great dose of Vitamin-C.