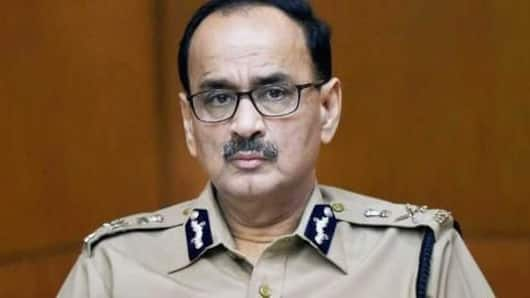 Alok Verma not "terminated": Markandey Katju reveals Justice Sikri's role
Markandey Katju, former judge of Supreme Court, wrote a post on social media on Friday explaining the role of Justice AK Sikri in the unceremonial exit of CBI Director Alok Verma.
A select panel headed by Prime Minister Narendra Modi and including Justice Sikri as well as Mallikarjun Kharge took the decision on Thursday.
As the controversial sacking garnered attention, Justice Sikri was questioned.
Justice Sikri was given the job by CJI Ranjan Gogoi
It should be noted Justice Sikri was appointed in the high-powered committee by CJI Ranjan Gogoi.
Since PM Modi's government divested Verma of his powers in October 2018 and Kharge seemed bent to oppose the Centre, the veto power lied with Justice Sikri.
He voted in favor of Verma's ouster.
To understand Justice Sikri's stand, Katju reportedly called him up.
Setting record straight: Here's what Justice Sikri revealed
Katju wrote he took Justice Sikri's permission before putting out details of their conversation.
Justice Sikri informed that CVC found Verma guilty on some charges. Before recording its prima facie findings, CVC had given a hearing to Verma, Katju revealed in the post.
After going through CVC findings, Justice Sikri opined that until matter's investigation reaches conclusion, Verma should be transferred to another post.
Love India news?
Stay updated with the latest happenings.
Yes, notify me
Justice Sikri felt Verma's removal would be for the best
"Justice Sikri was of opinion that until matter was fully investigated and a final decision given about the guilt or innocence of Verma he should not remain on the post of Director, CBI but should be shifted to another post equivalent in rank," Katju wrote.
As widely believed, Verma wasn't terminated: Katju
Further, Katju said Verma has neither been terminated from his services nor has he been suspended.
He has been transferred to an equivalent post and will retain his salary and perks, Katju wrote.
About allegations that Verma wasn't given a chance, Katju wrote, "It is a settled principle that even suspension can be done without giving the accused a hearing."
Katju also slammed media for how matter was handled
Katju added people can be suspended pending inquiry, but can't be dismissed.
"Verma has not even been suspended, far less dismissed. He has only been transferred to an equivalent post," he revealed.
On Twitter, the former judge slammed media and asked why was Justice Sikri not contacted by anyone.
"I think most Indian media is fake news," he tweeted.
You can read Katju's entire post here
I spoke to Justice Sikri this morning and asked him what he has to say about removal of Alok Verma.

Justice Sikri said the following: pic.twitter.com/cYEFZ4GBff

— Markandey Katju (@mkatju) January 11, 2019
Speaking on ouster, Verma claimed CBI is under attack
Meanwhile, Verma spoke about his ouster and claimed he was removed on frivolous grounds. He added the CBI was under attack.
Verma has said that he was ousted on the basis of "false, unsubstantiated and frivolous allegations made by only one person", who was "inimical" to him.
While Verma didn't take names, he was obviously referring to Rakesh Asthana, his deputy at the agency.
Why was Alok Verma removed from his post as CBI chief?
Asked 2019-01-11 14:33:23 by Hansika Verma
Answered by NewsBytes
Alok Verma was removed as Director of CBI on January 10 after the select panel took into consideration the findings of CVC.
What did Alok Verma say about his exit?
Asked 2019-01-11 14:33:23 by Vihaan Kapur
Answered by NewsBytes
Alok Verma claimed the CBI was under attack and said he was removed on frivolous grounds.
What was Justice Sikri's role in this decision?
Asked 2019-01-11 14:33:23 by Divya Sen
Answered by NewsBytes
Justice AK Sikri voted in favor of Alok Verma's exit after going through CVC findings.
What has Markandey Katju said on the controversy?
Asked 2019-01-11 14:33:23 by Arnav Rangan
Answered by NewsBytes
Markandey Katju has revealed Verma was not terminated, he was just transferred to another position till investigation is completed.