40-feet long endangered giant whale washes ashore in Odisha, dead
India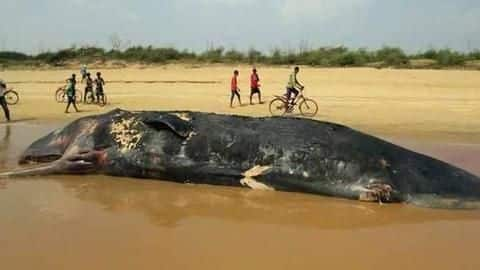 A 40-feet-long endangered whale was washed ashore in an estuary close to Gahirmatha marine sanctuary in Odisha's Kendrapara district, Forest department officials said today.
The gargantuan mammal, believed to be from Baleen whale family, weighed around 12 tonne (12,000 kg).
"It has become an uphill task for the Forest personnel to extricate the mammal's body from the estuary," said Forest Range Officer, Subrat Patra.
Specifications
The whale belongs to schedule-1 species under Wildlife Act 1972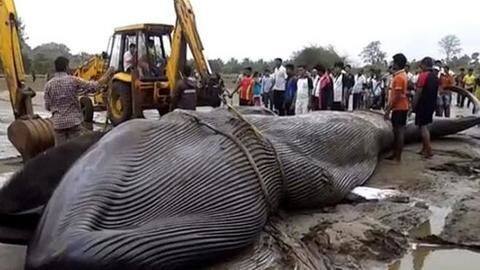 "We are planning to press into service a crane to remove the marine animal's body," said Patra.
The mammal's body bore injury marks. The species figures in the list of threatened marine species.
The mammal is a schedule-I species under the Wildlife (Protection) Act, 1972.
The act has six schedules, which give varying degrees of protection. Schedule I provides absolute protection.
Post-autopsy
Authorities thinking of preserving skeletal remains of the endangered whale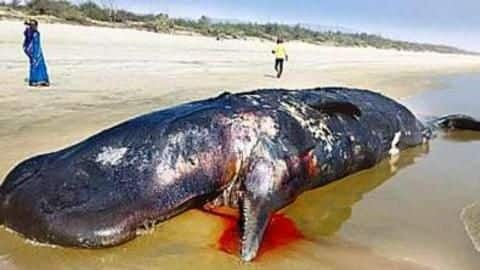 The forest official said they are still undecided whether to bury the carcass after its post mortem.
As there are injury marks, the mammal might have perished after being hit by either ship or trawl propellers.
After necessary legal formalities like post mortem examination are over, they would seek suggestion from department high-ups regarding preservation of the skeletal remains of the whale, informed Patra.
Injuries
The mammal had scars and evidence of entanglements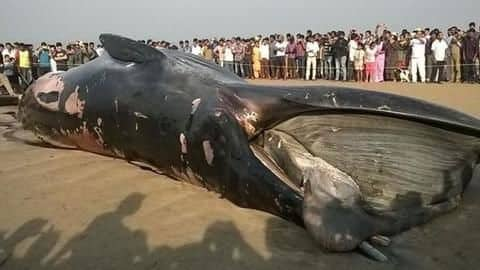 Many curious villagers including fishermen thronged the estuary site to witness the giant whale.
The whale is in a decomposed state and had scars and evidence of entanglements.
Entanglements are common with this particular type of species because of their feeding-habits, according to Forest officials.