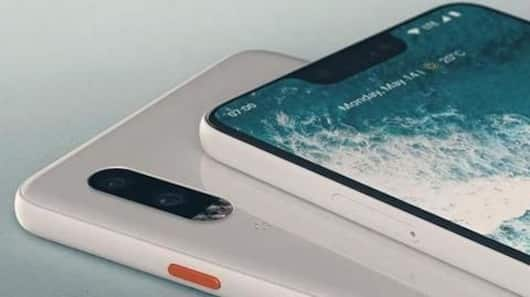 Delhi: Google responds to Pixel customer putting up anti-Google posters
Google has finally responded to a man from Haryana, Manu Aggarwal, who had been putting up anti-Google posters all over Delhi to protest against the malfunctioning of his Google Pixel smartphone.
Interestingly, the response is a stern one, rather than an apologetic one, and it seems like Google has gone on the offensive against Aggarwal now.
Here are the details.
Posters and social media rage: Aggarwal's unique way of protesting
The entire episode began earlier this week when Aggarwal, dissatisfied with Google's after-sales service, went around Delhi, putting up posters warning people not to buy Google Pixel smartphones.
Apart from putting up posters in iconic locations like Connaught Place, Aggarwal also put a banner on his car, and even cooked up a social media storm.
In some tweets, he even tagged Google CEO Sundar Pichai and Prime Minister Narendra Modi.
Love India news?
Stay updated with the latest happenings.
Yes, notify Me
What prompted Aggarwal to go on the offensive against Google?
Explaining his actions, Aggarwal, who is believed to have a first-generation Google Pixel smartphone, blamed Google's after-sales service.
He claimed that his smartphone had been accepted by Google's service centers multiple times for repairs, but always returned with the same issues.
Frustrated, he started going around Delhi warning people that Google Pixel smartphones "restart, freeze, and crash constantly".
Google claims Aggarwal refused its offers to replace the phone
Responding to Aggarwal's statement, Google India's spokesperson told News18 that the tech giant had a "world-class after-sales service network in India".
Google further said that Aggarwal had also been offered "a free of cost repair or a new device" as per the company's warranty policy, but had refused both, choosing to rage instead.
Google calls Aggarwal's demands unreasonable, refuses to give into coercion
The tech giant further called out Aggarwal, saying that the man had tried to take advantage of Google.
Google claims that Aggarwal not only refused the replacement, but also "demanded two units of the next-gen Pixel".
Google called this demand "unreasonable" and said that it would not give into "misuse" of its policy, or "coercion".
Now, it seems like the ball is in Aggarwal's court again.
How to get Google Pixel phones serviced in India?
Asked 2019-01-12 14:11:20 by Anika Malik
Answered by NewsBytes
To put in a service request for Google Pixel phones, you have to contact Google Store support. In several major cities in India, Google offers a pick up and drop service when they take your device for repairs.
How long does it take to service a Google Pixel phone?
Asked 2019-01-12 14:11:20 by Shreya Patil
Answered by NewsBytes
Reportedly, service centers take 15-30 days to service a faulty/damaged Google Pixel phone.
When was Google Pixel phones first released?
Asked 2019-01-12 14:11:20 by Devansh Singhal
Answered by NewsBytes
The first generation Pixel phones - the Pixel and Pixel XL - were announced in October 2016.
How much does Google Pixel 3 and Pixel 3 XL cost in India?
Asked 2019-01-12 14:11:20 by Reyansh Gavde
Answered by NewsBytes
The 64GB variant of the Pixel 3 and Pixel 3 XL costs around Rs. 65,000 and Rs. 83,000 in India, respectively.