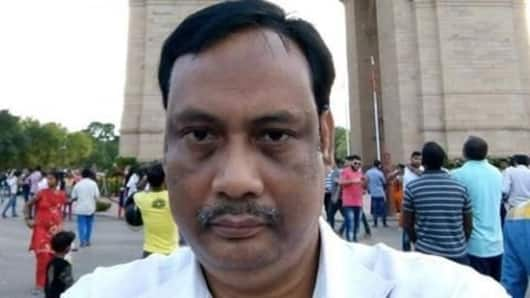 Jadavpur professor, who likened girls' virginity to sealed bottles, removed
Kanak Sarkar, the professor of Jadavpur University, who equated virgin girls to a sealed bottle was on Wednesday divested of his duties with immediate effect.
The decision was taken by the Department of International Relations of the university after his misogynistic remarks sparked outrage.
Sarkar's sexism laced Facebook post angered a lot of people, including students and professors of the university.
Here's what happened.
Professor has been removed from his duties
Jadavpur University professor Kanak Sarkar who made controversial remarks in a Facebook post has been divested of his duties with immediate effect. pic.twitter.com/OlmdshSSUI

— ANI (@ANI) January 16, 2019
Backstory: The problematic Facebook post which led to Sarkar's exit
Sarkar wrote in his post, "Are you willing to buy a broken seal while purchasing a Bottle of Cold drinks or a packet of biscuit?"
After an outcry, he deleted the post but remained defiant.
In another post, he said his words didn't target any individual or community and claimed his timeline is a testimony of good things he wrote about women.
Love India news?
Stay updated with the latest happenings.
Yes, notify Me
Students told Sarkar girls aren't objects, slammed his misogynistic views
After the screenshot was shared, girls at the university put their foot down.
Raima Ganguly, a post-graduate student of Comparative Literature, said girls are not edible objects 'which are meant to be consumed like a packet of biscuits'.
Another student of International Relations, Sarkar's subject of expertise, said he is known for such remarks.
"He even makes objectionable remarks during conversations," said Somashree Choudhury.
"If students complain, action can be taken"
"The social media is not part of the JU campus but the authorities can take punishable action if students file direct complaints of sexual harassment and abuse against Sarkar," said Snehabrishti Nandi, a spokesperson of the arts faculty student's union, while discussing the possibilities.
V-C called the remarks shameful, had promised action
On Tuesday, agitated students held a protest, demanding Sarkar's expulsion. Notably, Jadavpur University, one of the most premier institutes of India, is a hotbed of students' politics.
Teachers across West Bengal also fumed and the university promised strict action.
After a students' delegation met V-C Suranjan Das on Tuesday, he said the remark was unfortunate and didn't suit a professor. The removal order followed.
Who is Kanak Sarkar?
Asked 2019-01-16 20:03:23 by Hansika Mistry
Answered by NewsBytes
Kanak Sarkar is a professor of international relations at Kolkata's Jadavpur University.
What did Kanak Sarkar write on Facebook?
Asked 2019-01-16 20:03:23 by Ridhi Rathore
Answered by NewsBytes
Kanak Sarkar commented on girls and said their virginity was like a sealed bottle. He wrote, "Many boys remain a fool. They are not aware of a virgin girl as a wife."
Did Kanak Sarkar apologize for his remarks?
Asked 2019-01-16 20:03:23 by Chirag Singh
Answered by NewsBytes
Kanak Sarkar deleted the post but remained defiant. He said his Facebook was a part of his freedom of speech.
What did the JU's Vice Chancellor say?
Asked 2019-01-16 20:03:23 by Trishla Jindal
Answered by NewsBytes
Vice Chancellor Suranjan Das said the incident was unfortunate and wasn't desired of a professor. Sarkar was removed from his position on Wednesday.