India
SC refuses to stay demonetization orders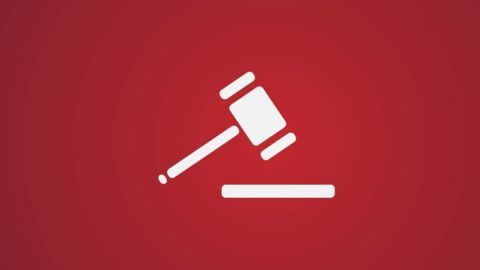 The Supreme Court has refused to grant a stay order on the government's recently announced demonetization policy.
However, the court has asked the Centre to furnish an affidavit with a list of measures taken by the government to ease the long queues at ATMs and banks.
The bench has posted the matter for hearing again on the 25th of November.
In context:
India and the demonetization row
08 Nov 2016

India announces sudden demonetization rules
Prime Minister Narendra Modi in a strong move against black money, announced that old Rs.500 and Rs.1000 denomination notes will be rendered invalid from 12:00 am, 9 Nov.
People have 50 days from 10 Nov to 30 Dec, to deposit their notes of Rs.500 and Rs.1000 in banks and post offices.
The move seeks to nullify black-money reserves that tax-evaders may have stashed away.
New notes to be issued

The government stated that new notes of Rs.500 and Rs.2000 would be introduced in place of the older ones. The new Rs.2000 notes will be available at ATMs from 15 November, once the government finishes recalibrating the machines.
Love India news?


Stay updated with the latest happenings.
Effects on society

How has demonetization affected citizens?
After the announcement by the PM, ATMs across the country began to run dry due to large volumes of withdrawals.
Banks and ATMs have witnessed huge queues, and the population stands divided on their opinion of the move.
Incidents of suicide and random disposal of unaccounted money by throwing away or burning have been reported across the country.
Government measures

Measures to ease the burden on the common man
The government extended the deadline for exemption for old Rs.1000, Rs.500 notes to 24 November.
The government also increased the withdrawal limits at ATMs to Rs.2500 from Rs.2000/day and scrapped the daily withdrawal limits at banks.
The government also seeks to use indelible ink to prevent multiple daily withdrawals at banks; new micro-ATMs will help ease the crowd at regular ATMs as well.
Govt, RBI announce more measures for citizens

The RBI announced that ATM charges at all ATMs would be waived until 30 December, and soon Rs.20, Rs.50 notes can also be withdrawn at ATMs. In addition, the government waived parking fees at all airports in India due to people's demonetization woes.
16 Nov 2016

SC refuses to stay demonetization orders
Love India news?


Stay updated with the latest happenings.
16 Nov 2016

SC lauds demonetization move
The Supreme Court lauded the government's move of demonetization to tackle illicit financial flows in India; however, the court also asked the government to improve conditions for the common-man to withdraw money.
The Chief Justice of India said "The objective is laudable because black money is used to fund terrorism."
The court also asked the Centre to consider raising the withdrawal limits further.
17 Nov 2016

The latest on demonetization
Economic Affairs Secretary Shaktikanta Das announced the latest developments in the government's demonetization scheme.
He said families can now withdraw up to Rs.2.5 lakh for weddings; the limit for exchanging old notes has been reduced from Rs.4500 to Rs.2000.
He said farmers can now withdraw Rs.25,000/week against their crop loans and in RTGS linked accounts; registered traders can draw upto Rs.50,000/week.
Task force to recalibrate ATMs

The Centre also created a Task Force, which held a meeting and discussed a road map to re-calibrate all ATMs in the country to dispense the new Rs.2000 and Rs.500 notes. Economic Affairs Secretary Shaktikanta Das said this would be done soon.
18 Nov 2016

EC to banks: Don't use indelible ink
The Election Commission has warned banks and the Ministry of Finance against using indelible ink to check multiple withdrawals.
The EC said that with assembly elections scheduled for various states including Uttar Pradesh and Punjab, it would be difficult to distinguish repeat voters from ones that visited a bank.
Indelible ink is used to prevent individuals from casting multiple votes.
22 Nov 2016

More measures to ease demonetization stress
In an attempt to further alleviate stress caused by demonetization, the government has allowed cash credit account holders to withdraw upto Rs.50,000 per week.
In addition, individuals and companies with loans up to Rs.1 crore have been given a 60-day grace period to repay their loans.
Meanwhile, dairy giant Amul said it would now pay all producers through their bank accounts.