India
BIMARU states record falling fertility rates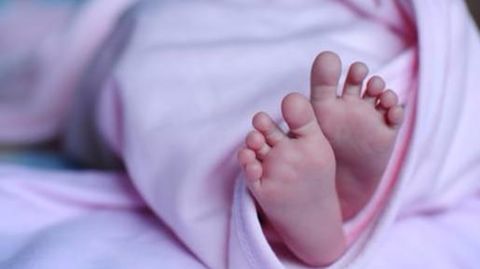 Over the last fifteen years, India's BIMARU states have scripted a rising trend in development and have seen a sharp fall in fertility rates.
Data showed that delayed marriages recorded falling rates in fertility, especially in Bihar.
Bihar's fertility rate in 2001 was 56.8, which fell to 19.6 in 2014.
One of the prime reasons for the decline was higher literacy amongst rural women.
In context:
Bimaru states script low fertility rates
About

What are BIMARU states?
BIMARU states refer to the list of Indian states with weak economic conditions.
The term was coined in the 1980s by an economist, Ashish Bose.
The list of BIMARU states include Bihar, Madhya Pradesh, Rajasthan and Uttar Pradesh.
In earlier decades, the poor GDP and output from these states were pitched to drag India's overall GDP down.
04 Apr 2013

2013: BIMARU states record highest fertility rate in India
Three years ago, data revealed that India's BIMARU states recorded the highest fertility rate across the country.
Bihar topped the list, with reports stating that a rural woman in Bihar gave birth to almost four children, on an average.
The data surfaced even as India's overall fertility rates fell.
The state also recorded 51.1% of illiterate women, the highest in India.
Love India news?


Stay updated with the latest happenings.
Demographic transition

Late marriages to slow fertility rates
Last year, data showed that states like Bihar and Uttar Pradesh, touted as BIMARU states, could potentially slow down their steep fertility rates by raising awareness on late marriages.
The study taken from the 2011 Census, showed that there were lesser women marrying in the age group 15-24 in recent times, compared to almost a decade ago.
This has resulted in fertility rates declining.
18 Nov 2016

BIMARU states record falling fertility rates
Other factors contributing to lower fertility rates

"The age at

marriage

does have some impact on the total fertility rate. But other factors like use of contraceptives play a much bigger role. For fertility rate to fall substantially, you need other contributory factors," said James Srinivasan, International Institute for

Population

Sciences.