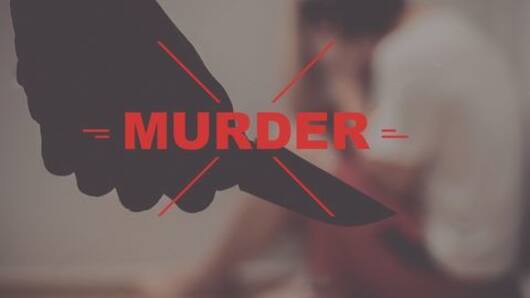 Gurugram: Man found body of employee's wife in his bed-box
In a harrowing incident, an occupant of a rented flat in Gurugram Sector-46 had no idea the bed he was sleeping on had a dead woman inside.
It was only after the body started emanating foul smell due to decomposition that the man checked his bed box and was taken aback.
Thereafter, he alerted the police. This story will send chills down your spine.
Accused killed wife, hid body inside employer's house
The woman who died has been identified as Babita, the wife of Rajesh, a cab driver. He allegedly killed her on Monday and has been untraceable since.
What makes this story more shocking is the fact that Dinesh, the man in whose bed Babita's body was hidden, is Rajesh's employer.
40-year-old Rajesh, who belongs to Behror of Rajasthan, drove Dinesh's cab.
Rajesh and Dinesh lived close to each other
Friends Rajesh and Dinesh lived in apartments opposite each other in Jal Vihar colony.
So when Dinesh went to his village Narnaul, he left his home's keys with Rajesh. After returning on January 21, he found Rajesh's home was locked.
He called Rajesh multiple times, but couldn't get through, Dinesh told TOI. He went on with his daily work then.
Love India news?
Stay updated with the latest happenings.
Yes, notify Me
Dinesh ignored foul smell for days but checked on Saturday
Dinesh ignored the bad smell in his house. He assumed the lack of ventilation or a dead rat must have caused it.
But on Saturday, the foul smell made it difficult for Dinesh to breathe so he opened the box.
"I screamed with fear. There lay a woman's body that had started rotting," Dinesh said.
Rajesh suspected Babita was having an affair
Inspector of Sector 50 police station, Jai Bhagwan, said Rajesh allegedly killed wife Babita and hid her body in Dinesh's room to avoid suspicion.
The officer revealed Babita had married Rajesh, seven months ago, after divorcing her first husband. A resident of Gaya, Bihar, Babita had five children from her first marriage.
Reportedly, the couple fought as Rajesh suspected she was having an affair.
Babita's father is sure Rajesh killed his daughter
Bhagwan said Rajesh warned her against using a mobile phone and even broke the SIM card once.
Babita's father, Shrikant Thakur, who doesn't stay far from the couple, said she visited him on Sunday but left soon.
"Rajesh is nowhere to be found. I am sure that he killed my daughter," said Thakur.
A case, evoking relevant sections of IPC, has been registered.
Looking at the sections under which case was registered
A case was registered under IPC Sections 302 (murder) and 201 (causing the disappearance of evidence of offense). Though Rajesh is suspected as the main accused, police haven't given a clean chit to others. They hope to nab the accused soon.
Body's condition creating problems in probe
Further, SHO Shahid Ahmed said the body's condition made it difficult to ascertain how Babita was killed. By the time the body was discovered, it was highly decomposed.
The post-mortem will be conducted at Civil Hospital on Sunday.
Ahmed added the bed box had blood stains which could help in the investigation. He revealed teams have been sent to Rajesh's village to arrest him.
What happened in Gurugram?
Asked 2019-01-27 13:15:10 by Devansh Patil
Answered by NewsBytes
In Gurugram, a man allegedly killed his wife and hid her body in the bed box of his employer.
Who was the woman who died?
Asked 2019-01-27 13:15:10 by Muhammad Singh
Answered by NewsBytes
The woman was identified as Babita. She belongs to Gaya, Bihar.
When did Rajesh and Babita get married?
Asked 2019-01-27 13:15:10 by Aadhya Kapur
Answered by NewsBytes
Rajesh and Babita got married seven months ago.
What has the police done?
Asked 2019-01-27 13:15:10 by Ankita Das
Answered by NewsBytes
The police have filed a case under IPC sections 302 (murder) and 201 (causing the disappearance of evidence of offense).