India
Switzerland to share information on Indian account holders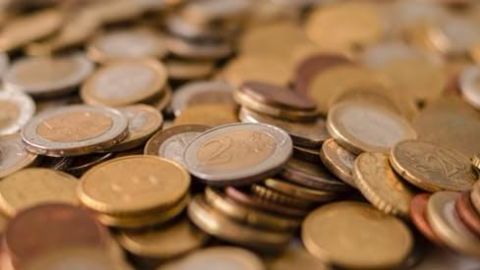 In a major move to counter the rising black money menace, India inked a pact with Switzerland to automatically divulge information on Indian account holders.
The new pact will provide information on account holders from September 2019 onwards.
This will include accounts held only from September 2018 onwards.
Last year, data showed that around Rs.8,200 crore was stashed away by Indians in Swiss banks.
In context:
Switzerland set to reveal account holder information
Unaccounted money

India's growing black money menace
Black money refers to the income for which an individual or an organization has not paid taxes.
In 2012, reports by the Central Bureau of Investigation revealed that a whopping $500 billion was held as illegal money across multiple tax havens.
The malpractice often sees money launderers dress black money as white money by channeling it back to India as foreign capital.
Confidentiality

Swiss banks and their history of secrecy
For centuries, Swiss banks have been tight-lipped about customers and their account information.
Dating back to laws adopted in 1713, the Swiss government prohibited its banks from revealing any information except with the account holder's details.
In 1934, Switzerland passed an Act which made divulging an client's information punishable by imprisonment.
It also highlighted that an account holder could seek damages for breaching confidentiality.
Love India news?


Stay updated with the latest happenings.
15 May 2015

India's requests information on Swiss bank accounts
Early last year, the Indian government issued a request for obtaining information on Indians who hold accounts with the Swiss banks.
The government also stated that they were inclined to sign a bilateral pact on sharing the account information.
This was highlighted at a meeting that the Finance Minister Arun Jaitley had with the Swiss Economic Affairs Minister.
Account information

The Swiss leaks
Last year, an investigation revealed a massive list of 1195 clients spanning various businessmen and politicians in India.
This was pitched to be nearly double the number French authorities had revealed to the Indian government in 2011.
The list included several account holders such as Anil and Mukesh Ambani, Rajan Nanda, politicians Narayan Rane and Bal Thackeray's family members.
23 Nov 2016

Switzerland to share information on Indian account holders
Switzerland's stance on signing the new pact

"Switzerland is thus strengthening its network of AEOI partner states. India meets in particular the high demands in terms of adherence to the principle of speciality and the safeguarding of confidentiality for the data delivered, which are prerequisites for the introduction of the AEOI."- Switzerland
Love India news?


Stay updated with the latest happenings.
28 Nov 2016

India to trace tax evaders through Swiss banks
India is said to have sent 20 administrative assistance requests to Switzerland seeking details of Indians misusing their Swiss bank accounts to evade taxes.
Switzerland has published the requests in their Gazette to give the individuals one chance to appeal against releasing the information.
The information is sought under existing Indo-Swiss bilateral treaties and not the recently signed automatic information-exchange pact, enforceable by Sep'18.