India
India's richest 1% control over half of nation's wealth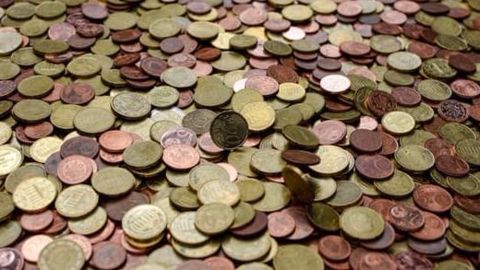 A Credit Suisse study showed that India's richest 1% currently exercise ownership over 53% of the country's overall wealth.
The data was compiled on global wealth statistics.
It also showed that the country's richest 5% owned 68.6%, and if the bar was raised to include the top 10%, nearly 76.3% of India's wealth was owned by them.
India's poorest see only 4.1% wealth ownership.
In context:
1% of India's rich own 53% of wealth
Inequality

India's massive wealth divide
In a study published by Credit Suisse two years ago, statistics revealed that there is a massive divide between India's richest and its poorest.
The difference in wealth held by the richest 10% was over 370 times the wealth held by the poorest 10%.
After the 2000s, the data showed that India's richest have been getting richer, while India tops the world's poorest chart.
Top 5 richest Indians control half of India's billionaire wealth

A study showed that India's top 5 richest, which included

Mukesh Ambani

,

Lakshmi Mittal

, Dilip Sanghvi, Azim Premji and Pallonji Shapoorji Mistry, owned half the country's billionaire wealth. Their collective wealth amounted to around $86 billion.
Love India news?


Stay updated with the latest happenings.
Global wealth gap

Widening wealth gap
Last year, reports surfaced on the estimated wealth controlled by just 62 people in world's richest.
The study showed that the 62 billionaires controlled wealth that amounted to around 50% of the world's population.
Since 2010, the wealth owned by the 62 richest people have soared by $1.76 trillion and the wealth owned by the poorest declined by 41%.
Poorest suffer grim consequences in wealth inequality

"Power and privilege are being used to rig the system to increase the gap between the richest and the rest of us to levels we have not seen before," said Raymond C. Offenheiser, President of Oxfam America.
04 Sep 2016

India: World's second most unequal country
In a report published in September this year, India occupied the second spot in a global chart that recorded the world's most unequal countries in terms of wealth distribution.
While India fares in the top 10 richest nations globally for individual wealth, its statistics for the poor are extremely weak.
Russia was the most unequal country, while Japan was seen as the most equal.
23 Nov 2016

India's richest 1% control over half of nation's wealth
Love India news?


Stay updated with the latest happenings.
Decreasing wealth owned by India's middle and lower class

"The higher the proportion the more unequal the country is. For instance, if millionaires control over 50 per cent of a country's wealth, then there is very little

space

for a meaningful middle class," said a report by Johannesburg-based wealth research firm New World Wealth.