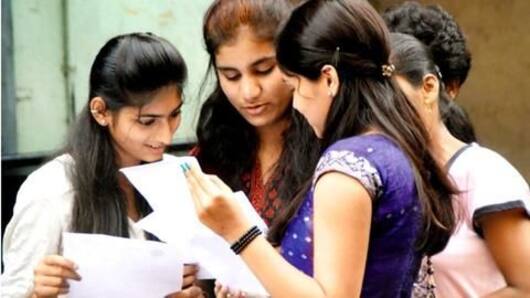 #CareerBytes: How to crack State PSC exams in first attempt?
Getting a government job is a dream for many; however, it is getting increasingly challenging in today's competitive environment.
State Public Service Commission (PSC) exams, conducted to recruit candidates for various administrative positions in different states, aren't easy to crack. But with the right preparation, one can clear them in the first attempt.
Here are some tips to crack State PSCs in first attempt.
Know the exam syllabus, collect good study material
Aspirants must know the latest syllabus and pattern of PSC exams they are appearing for.
Though the syllabus for PSC exams might slightly differ from state to state, the subjects are generally the same, comprising basic, simple mathematics, English, regional languages, history, general knowledge, and current affairs among others.
Candidates must collect good exam preparatory material and 1-2 books per subject to prepare well.
Candidates must start preparation early; create a proper plan
To crack the exam in first attempt, candidates must start their preparation early and also have proper planning to cover the entire syllabus. They must prepare a solid plan and adhere to it.
They must study material intensively and keep a note of all important points for quick reference and revision.
Candidates should allot time for reading newspapers for current affairs and general books.
Love India news?
Stay updated with the latest happenings.
Yes, notify me
#3: It's necessary to solve previous papers, take mock tests
Candidates should also solve previous question papers and take mock tests which will be useful in assessing the paper pattern, difficulty level, and questioning trends. They should take these tests in a time-bound manner, which will help them manage better.
Self-study is important to clear exam in first attempt
To clear PSC exams in the first attempt, aspirants can either choose coaching classes or go for online preparation programs. Self-study is important for aspirants to prepare better.
They can take the help of online study resources and inculcate self-study techniques to design their own strategy. It is also important to analyze their performance and identify their strengths and weaknesses to improve their performance.
#5: Aspirants must learn how to utilize time
Aspirants must learn to manage and utilize their precious time well in order to do well in their exams. Also, one must not postpone their study or revision sessions as it leads to piling up of work and increase the burden on them.
What is the age limit for PSC exam?
Asked 2019-08-25 23:09:59 by Shweta jadhav
Answered by NewsBytes
Each state has different upper limit for the exam. In case of UP, a general candidate can attempt for the exam till the age of 40 and further relaxation is given to the candidates who come under various reservation categories.
Which websites are useful to prepare for UPSC?
Asked 2019-02-09 22:36:25 by Surabhi Chattopadhyay
Answered by NewsBytes
The following are the websites which are useful while preparing for the UPSC exam: (1) ClearIAS.com, (2) Byjus.com, (3) Cleariasexam.com, (4) IASscore.in, and (5) Jagranjosh.com.
How many hours should aspirants study for in a day?
Asked 2019-02-09 22:36:25 by Ananya Bose
Answered by NewsBytes
There's no set number of hours that aspirants should study for. Just make sure whatever time you spend studying, you're completely focused. Focus on getting your basics right, and give preference to the quality of study rather than the number of hours.
Which online platform is good for IAS preparation in Hindi Medium?
Asked 2019-02-09 22:36:25 by Ananya Sarin
Answered by NewsBytes
The websites through which you can prepare for IAS exam in Hindi medium are (1) DrishtiIAS.com, (2) IASportal.com, (3) clearIAS.com, (4) IASexamportal.com, and (5) Jagranjosh.com.
Is it possible to prepare for UPSC without coaching classes?
Asked 2019-02-09 22:36:25 by Diya Lobo
Answered by NewsBytes
Yes, one can crack UPSC Civil Services Exam without taking coaching classes as right preparation is all that is required. Here are some tips: 1) Prepare a study timetable, 2) Focus on basics, 3) Study and revise regularly, 4) Practice mock-tests and past years' papers, 5) Regularly read newspapers for current affairs, and 6) Take online courses and test series.