Goa likely to be the first state to go cashless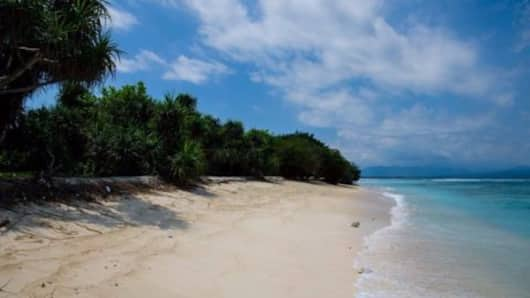 Goa is set to become the first Indian state to go cashless, starting from 31st December 2016.
People will be able to buy almost anything, from perishables such as fish, meat and vegetables, to other goods using their mobile phones.
While cash transactions will not be banned, the move is expected to encourage people to move gradually towards a cashless society.
In context
Going cashless in India
Goa crucial to PM Narendra Modi's dream
"One thing we decided is that whenever India becomes a cashless society, Goa will become the first. We have to support the prime minister's dream," said Defence Minister Manohar Parrikar.
Cashless system
How will the cashless system work?
People can engage in cashless transactions by dialing *99# from their phones (does not necessarily have to be a smartphone) and following the instructions.
This system is being set up to encourage small vendors to embrace a cashless system.
Transaction amounts will be deducted directly from a buyer's bank account, and deposited in the seller's.
Online and card payments will also continue.
Love India news?
Stay updated with the latest happenings.
Notify Me
Goa's existing advantage
Goa has a population of about 15 lakh people. Interestingly, the state has around 17 lakh mobile phone connections, and around 22 lakh bank accounts, suggesting that some people own more than one phone and one bank account.
Preparation
How is Goa preparing for this massive change?
Small vendors, small businessmen, and the public will be educated on how to engage in cashless transactions using mobile devices starting from tomorrow.
As of now, these workshops and awareness programmes are set to take place in Panaji and Mapusa in Goa.
Defence Minister Manohar Parrikar said that this would be the first step in realizing PM Narendra Modi's cashless India dream.
17 Jan 2017
Manipur gets India's first cashless island
Karang, an island on the Loktak lake in Manipur, has become the country's first cashless island.
Prasant Oinam, District Manager of Bishnupur, who initiated the programme said Karang managed to fulfil the criteria set by the Centre under the Digital India programme.
He said that so far, "400 beneficiaries, 16 merchants, including six motor boat service providers, have registered themselves."