India
Government will soon roll-out injectable contraceptives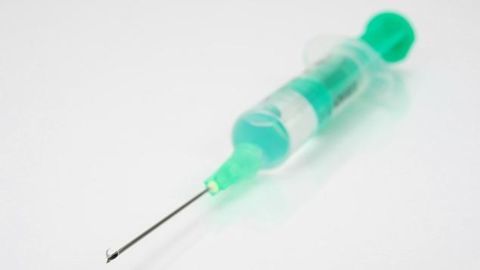 The government has announced that 'injectable contraceptives' will soon be available for free under the family planning programme.
The roll-out will be in a phased manner; in the first phase, it will be introduced in medical colleges and district hospitals.
Minister of State of Health, Anupriya Patel, informed Lok Sabha that the contraceptive would soon be available in community and primary health centres.
In context:
Injectable contraceptives included in public health system
Government's family planning programme

Under the government's current family planning programme, five different forms of birth control options are provided for free: IUD, condoms, female sterilization, male sterilization, and pills; injectable contraceptives will soon be the 6th form of contraceptive to be offered.
Details

Overhaul of family planning programme
Several changes have been made to the government's family planning programme.
Packaging for condoms has been redesigned to increase popularity and boost demand.
A 360-degree comprehensive media campaign has been conducted to generate more awareness and increase contraceptive demand.
A government compensation scheme for sterilization has also been enhanced in a dozen states.
Home-delivery of contraceptives has also been expanded across country.
Love India news?


Stay updated with the latest happenings.
Contraceptive use in India

The 'Contraceptive Prevalence Rate' among Indian married women is around 54.8%. Of these, 48.2% women use modern methods. The primary family planning method is female sterilization; it stands at 65.7% essentially due to limited contraceptives in public health system.
About

Injectable contraceptives long overdue
Injectable contraceptives have been available in the private sector for two decades.
Under the government's national family planning programme, addition of injectable contraceptives in the public health system has been in abeyance for nearly a decade.
The inclusion of injectable birth-control was stalled due to opposition from activists who cited increased risk of breast/cervical cancer and reduction in bone density as health risks.
27 Nov 2016

Government will soon roll-out injectable contraceptives
Details

How does the injectable contraceptive work?
The injectable drug is in the form of Deoxy medroxyprogesterone acetate which can prevent pregnancy for three months.
The drug contains a female hormone which prevents the release of the egg from the woman's ovary.
The drug is injected into the arm or the buttock muscle.
It is believed to be useful for women who are unable to use oestrogen contraceptives.
Love India news?


Stay updated with the latest happenings.
Budgetary allocation

Last year, the

Health Ministry

based on recommendations from the

drugs

technical advisory committee, approved injectable contraceptives for women. To ensure quality of contraceptive care, current budgetary allocation is Rs. 77,665.45 lakhs.