India
Delhi overtakes Mumbai as India's economic hub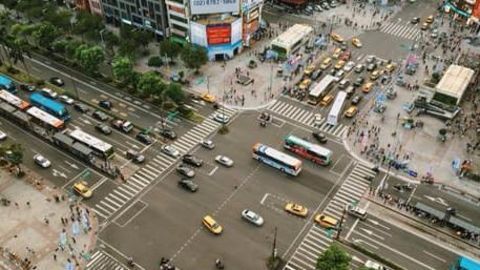 In a study published by Oxford Economics, India's capital city of Delhi overtook Mumbai as the nation's commercial and business centre.
The study stated that Mumbai was ranked 31st amongst the top 50 global economic capitals last year.
But after analysis on Mumbai's GDP in terms of the city's purchasing power capacity, Delhi showed a better GDP figure, taking it to the 30th position.
In context:
India's new financial capital: Delhi
Economic capital

What does a 'financial hub' for a country mean?
For a country, a financial or economic hub would be that location which serves a significant amount of financial services for both the domestic and international markets.
This centre would host prominent banks, investment houses and the country's stock exchanges.
In India, Mumbai was earlier pitched to be the country's global financial centre.
In August, Mumbai moved up to clinch the 42nd rank.
Financial centre

Why was Mumbai ranked as India's financial capital?
Mumbai was known as India's commercial and economic capital, as it housed the country's biggest multinational conglomerates like the Tata Group, Godrej, and L&T.
Mumbai also serves as the hub for India's stock exchanges, the BSE and NSE.
The country's monetary and baking regulators, the Securities and Exchange Board of India and the Reserve Bank of India also have their headquarters in Mumbai.
Love India news?


Stay updated with the latest happenings.
28 Nov 2016

Delhi overtakes Mumbai as India's economic hub
Delhi's better infrastructure, cheaper costs attract businesses

"Business is attracted more towards Delhi as they prefer to be closer to the national government for clearances. But more important is the availability of infrastructural facilities which affect the cost of doing business," said Sangita Kamdar, an economics professor.
Study

What did the study's results show?
In the analysis, Mumbai's urban region produced a GDP of $368 billion last year relative to the city's purchasing power parity.
Delhi, although, showed that it produced a GDP of $370 billion last year in terms of the capital's purchasing power.
The study showed that by 2030, both the cities will see better rankings, with Delhi at 11th rank and Mumbai at 14th rank.
Maharashtra CM looks to challenge the study's data

"I want to challenge these figures. From figures of the Reserve Bank of India, Economic Survey of India and Maharashtra, it is evident that Mumbai is ahead in terms of GDP and financial status. The MMR GDP is higher," responded Maharashtra's chief minister Devendra Fadnavis.