India
Quarter 2 GDP grows at 7.3%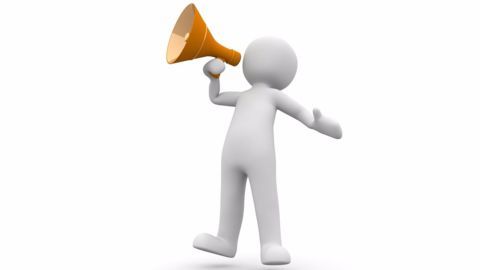 The GDP of Q2 FY16-17 grew at 7.3% at constant prices (2011-12).
The sectors which showed maximum growth are 'Public Administration, Defence & Other Services', financial services, real estate, manufacturing amongst others.
Agriculture sector grew at a slower rate of 3.3% whereas mining saw a decline of 1.5%.
The government has also notified that inflation of food-articles stood at 9% for the previous quarter.
In context:
India's Gross Domestic Product
Introduction

Gross Domestic Product
The Gross Domestic Product (GDP) is a key indicator gauging the health of a country's economy.
It represents the total value of goods and services produced over a given period; it's expressed as a comparison to the previous year/quarter.
Calculation of GDP could be done in three ways: output (production approach), adding up the year/quarter income (income approach), or adding up costs (expenditure approach).
Growth Rate

The GDP expanded 1.40% in Q2 2016
The GDP in India expanded 1.40% in Q2 2016 over the previous quarter; the GDP growth rate averaged 1.67% in 1996-2016.
It reached a record high of 5.8% in Q2 2009 and all-time low of -1.8% in Q1 2009.
The GDP Annual Growth Rate reached an all-time high of 11.40% in 2010 and a record low of -5.20% in 1979-80.
Love India news?


Stay updated with the latest happenings.
29 Nov 2016

Fitch Ratings lowers India's GDP to 6.9% for FY17
US-based Fitch Ratings lowered India's GDP outlook for FY17 to 6.9% from 7.5% estimated previously.
In its Global Economic Outlook report, Fitch said the reason for the estimate is the cash-crunch created post-demonetization.
The impact on the growth of GDP would increase the longer the disruption continues.
The report said the real GDP growth forecast for the financial year ending in Mar'17 was revised.
Latest GEO report

Fitch said, "Economic activity will be hit in the fourth quarter of 2016 by the cash crunch created by withdrawal and replacement of bank notes that account for 86% of the value of currency in circulation."
Demonetization

Time spent queuing in banks possibly affected productivity
Due to the demonetization, Indians haven't had enough cash to complete purchases.
There were reports of supply chains being disrupted and farmers unable to buy seeds and fertilizers for the sowing season.
Fitch stated: "Time spent queuing in banks is also likely to have affected general productivity."
It added growth would accelerate to 8% by 2018-19; in Oct'16, Fitch had forecast 7.4% for FY17.
RBI's policy rate cuts

The Reserve Bank of India's policy rate cuts by 150bp since the beginning of 2015 are likely to lead to higher GDP growth, "even though monetary transmission has been impaired by relatively weak banking sector health," said Fitch.
Love India news?


Stay updated with the latest happenings.
Reasons

Reasons for declining GDP in India
Agriculture is a significant contributor to GDP growth; India suffered two consecutive years of drought coupled with farmers' suicides that led to a sharp decline in agricultural output.
Possible reasons include the demonetization, India's slow investment recovery, and global economies taking a hit due to the Brexit vote among others.
Indian economy had reportedly not shown signs of improved exports or capital expenditure.
India's GDP growth would be higher than China's: Fitch Ratings

While accurately predicting demonetization's impact on GDP is difficult, Fitch said growth would be higher than China's in the medium-term. It added: "In China, we forecast real GDP growth of 6.4% in 2017, due to the impact of macro-prudential tightening measures targeting the housing market."
30 Nov 2016

Quarter 2 GDP grows at 7.3%
28 Feb 2017

India's GDP increased by 7% in Q3
India's third quarter GDP grew at a faster-than-expected 7% pace despite demonetization in the quarter till December. It had been expected to grow 6.1% then.
This data, issued by the Centre Statistics Office, is surprising because it involves the period that saw the invalidation of high-value banknotes in November.
IMF said India's economic growth is expected to be 6% between October-March of 2016-17.