India
Mother of all frauds: Ugly abortion "sales" in Rajasthan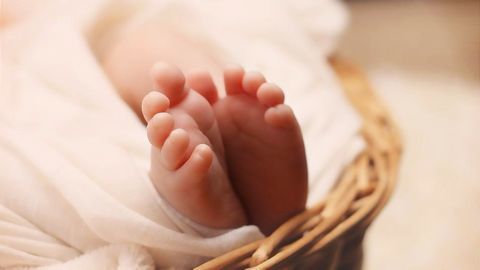 Unscrupulous medical practitioners in Rajasthan have gone one step further to make quick money.
They dupe pregnant women to undergo abortion telling them they are carrying a girl - despite the fetus being a male.
Naveen Jain, Head of Rajasthan's Pre-Conception and Prenatal Diagnostic Techniques (PC-PNDT) Bureau of Investigation and Mission Director of National Health Mission, called it the "mother of all frauds".
In context:
Illegal abortion practices in Rajasthan
Introduction

Rajasthan, notorious for child sex ratio
Sex determination is a biological system that determines the development of sexual characteristics of fetuses.
Though it's illegal in India, the practice is rampant, especially in Rajasthan where boys are preferred over girls; many take advantage of this situation to make money.
Rajasthan is notorious for its child sex ratio: 888 girls for 1000 boys - against the national average of 919 (2011 census).
02 Dec 2016

Mother of all frauds: Ugly abortion "sales" in Rajasthan
Love India news?


Stay updated with the latest happenings.
Illegal Racket

Illegal racket in Nagaur district's Makrana
According to officials, Garima Sain (name changed), carrying her third child, helped to blow the lid off the criminal racket in Nagaur district's Makrana recently.
Suncity Hospital's Dr. Mohammad Niyaz recommended an abortion costing Rs.50,000 as her fetus was a female's.
Rajasthan's PC-PNDT cell used Garima as a decoy to investigate and arrest Niyaz.
She delivered a healthy baby boy on 20 November.
Social activist Rajan Choudhary's statement

"The doctors (involved in the illegal trade) have a network of government and private nurses who terminate pregnancies at home. Doctors who conduct only the ultrasound refer women to them for abortion. The network works as middlemen for ultrasound clinics."
Medical Practitioners

Niyaz's ultrasound machine sealed on charges of illegal use
In 2012, Dr. Niyaz's ultrasound machine was sealed on charges of illegal use.
His son was arrested in Jodhpur on similar charges in Oct'16.
Garima Sain also helped PC-PNDT cell crackdown on two paramedics at another hospital who suggested she abort her pregnancy at a "discounted price" of Rs.50,000.
Similar to Niyaz, they too told Sain, the baby she was carrying a girl.
Cost of abortions and ultrasounds

According to Rajasthan's PC-PNDT officials involved in the investigations, anywhere between Rs.50,000-1,00,000 is charged for abortions done secretly while determining the sex of fetus through ultrasound costs between Rs.20,000-50,000.
Love India news?


Stay updated with the latest happenings.
Other districts

Illegal trade of abortions thriving in other districts
Activists in Rajasthan fear the illegal trade is thriving in districts like Jhunjhunu, Sikar, Hanumangarh, and Ganganagar.
These districts reportedly have very poor child sex ratio and also share the borders with Haryana, which had the worst sex ratio as of 2011.
They said those involved in the racket are mostly not trained and use cheap Chinese portable ultrasound machines for determining the sex.
Sex determination and illegal abortions

A social activist of Sikar, Vikas Rahad, helped the PC-PNDT cell arrest a retired army paramedic. He said, "They squeeze more money out of their patients by raising the bogey of complications during the procedure." Rajasthan's PC-PNDT cell carried 39 decoy operations since 2009.