Jamia wanted to award SRK with honorary doctorate, government denied
India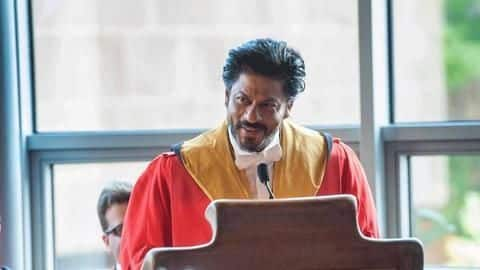 According to an RTI reply, the HRD Ministry quashed the proposal of Jamia Millia Islamia college to grant an honorary doctorate to its "most prestigious alumnus" Shah Rukh Khan, on rather flimsy grounds.
The ministry maintained that he already has a similar degree from another university, hence it would "not be in order".
Meanwhile, SRK had agreed to accept the degree.
Details
SRK had agreed to accept the degree by Jamia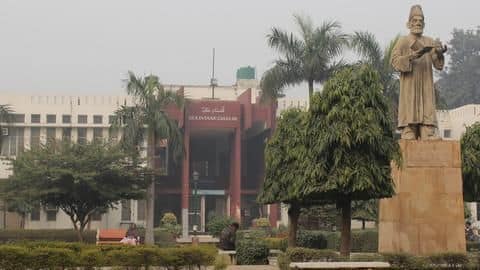 For the uninitiated, SRK pursued masters from Jamia's AJK Mass Communication Research Center from 1988-90.
However, he was denied to appear for his final year exams owing to short attendance.
According to an Indian Express report, on January 30, 2018, Jamia expressed its desire to confer SRK with the award in an effort to "strengthen ties".
On February 17, 2018, SRK emailed his consent.
Proposal
Jamia wanted to honor SRK for his contribution to cinema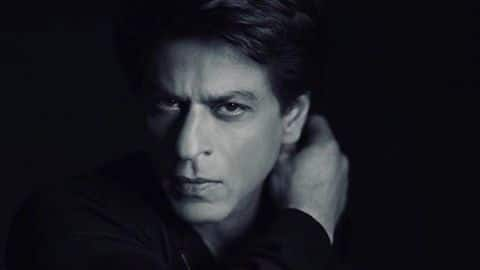 In his email, SRK said, "It'll be an honor to accept this."
Jamia then wrote to the HRD on February 21, 2018.
"In recognition of his (Khan's) services rendered to Indian Cinema and as brand ambassador of the Indian culture...the University has decided to confer Honorary degree...as a fitting tribute to his remarkable contribution," the letter by Jamia registrar, AP Siddiqui, read.
Rejection
HRD rejected proposal, said MANUU already awarded SRK with honorary-doctorate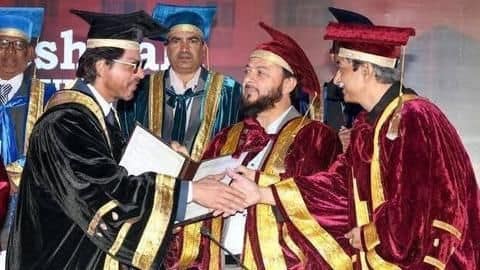 Meanwhile, the HRD rejected the proposal to grant "Honoris Causa" (honorary doctorate) to the actor stating that in 2016, Hyderabad's Maulana Azad National Urdu University (MANUU) already conferred the similar degree to him, which SRK agreed to accept.
However, R Subrahmanyam, Higher Education Secretary, told IE that there were "no rules issued by the UGC" over conferring someone with two such degrees.
Information
'But, as a matter of policy, we discourage such things'
When asked about other instances where prominent personalities were granted honorary doctorate by different universities, Subrahmanyam explained that in such cases it's possible that "one institution did not know what the other was doing." "As a matter of policy, we discourage such things," he said.