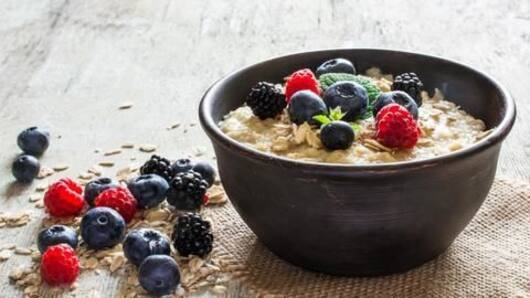 #HealthBytes: Top 5 healthy winter snacks
The winter season isn't the best time for your fitness plans.
The winter laze might make you binge-eat or overeat (which may also include junk and fried food).
The taste might be irresistible, but it will eventually mess up your fitness goals.
Here are top 5 healthy snack options for the winter season.
Almonds
Packed with protein, fiber, and healthy fats, almonds are definitely your go-to winter snacks.
Also, they are readily available, healthy and delicious.
Health experts suggest that almonds help regulate blood cholesterol levels, improve brain health, prevent heart disease, and strengthen your immune system.
Bonus point: They can also aid in weight loss!
And they're quite versatile, you can have them roasted, spiced or plain.
Eggs
Never doubt the health value of the world-popular super-food.
Eggs are a great source of essential vitamins and minerals, including iron, potassium, magnesium, calcium, Vitamin A and D, among others.
They are known to improve heart health, manage obesity, strengthen bones, and enhance nervous system function.
Further, eggs are simple and easy-to-make.
You can always boil a couple, or make a delicious omelette.
Love India news?
Stay updated with the latest happenings.
Yes, notify Me
Sweet potato
An excellent snack to get your hands on, sweet potatoes are easy to make, delicious, and superbly healthy.
Filled with magnesium, iron, Vitamin A and C, dietary fiber, and other essential nutrients, it can help manage diabetes, improve digestion, and lower risk of certain cancers.
So, replace your regular potato-fries or chips with sweet-potato fries this winters, and your health will thank you.
Soup and Tea
There's nothing better than grabbing a hot bowl of tomato soup, or a steaming cup of your favorite tea.
Soup: Rich in taste and nutrition, soups are a source of healthy fibers. They will keep you warm, hydrated and full, during winters.
Tea: Herbal tea brews like ginger tea, chamomile etc. will give you the much-needed warmth, and supply you with healthy antioxidants.