India
Mahesh Shah mysteriously reappears, arrested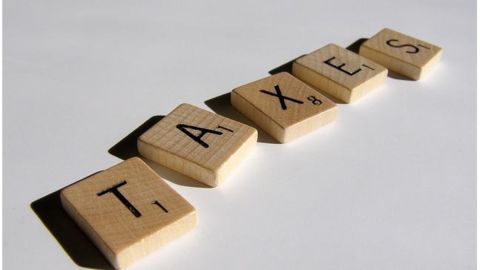 Mahesh Shah, who had declared Rs.13,860 crore as unaccounted income and was absconding for last few days, suddenly reappeared and gave an interview to the media.
Shah stated that he had erred in making the declaration as the money wasn't his but belonged to politicians, businessman and government officials.
He said he would correct his mistake and would reveal all details to the IT-department.
In context:
The curious story of the Rs.13,860 crore businessman
What

Income Disclosure Scheme
The government launched the Income Disclosure Scheme (IDS) for voluntary disclosure of 'domestic black money' on June 1, 2016
The four-month compliance window of IDS closed on September 30, 2016.
Those who declare prior to September 30 were required to pay 45 percent tax plus penalty.
These taxes were to be paid by November 30 as the window closed in September.
Love India news?


Stay updated with the latest happenings.
Background

The Rs.13,860 crore disclosure
Under the IDS, Mahesh Shah, voluntarily declared a whooping Rs.13,860 crore as unaccounted income on September 30, the last day of the scheme.
The IDS provided that once tax was paid on declared unaccounted income, the declarant would be immune from scrutiny and enquiry.
Shah was required to pay the first installment of tax on declared income amounting to Rs.975 crore by November 30.
What happened?

Shah fails to pay; money now black
Mahesh Shah, failed to pay the first installment of tax by November 30; as a result his declared income of Rs.13,860 crore was now categorized as "black money".
The Income-Tax department carried out raids at premises of Shah and his relatives as well as at his chartered accountant's office who filed the declaration on his behalf.
Shah had by then absconded and was untraceable.
04 Dec 2016

Mahesh Shah mysteriously reappears, arrested
Details

What transpired during interview and after?
Shah claimed that he had been overcome with greed to earn commission.
He explained that he was unable to pay first installment of tax as the people on whose behalf he was dealing, backed out.
Shah promised to reveal names and details of black-money hoarders who are based out of Gujarat and other states.
Minutes after his interview he was arrested by tax officials.
Love India news?


Stay updated with the latest happenings.
07 Dec 2016

Mahesh Shah may face 3-years jail
Property dealer Mahesh Shah who disclosed Rs.13,860 crore unaccounted income under the Centre's Income Declaration Scheme, may face up to 3-years imprisonment for false declarations.
IT Department sources said "Under the Income Declaration Scheme, a person is supposed to declare his own money," while Shah admitted the money was not his.
Shah may be prosecuted under Section 277 of the Income Tax Act.