India
Plans for an Ombudsman to monitor internet porn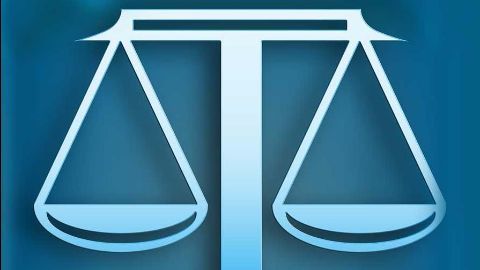 Government of India has plans to set up an ombudsman to keep a check on pornography and other objectionable content on the internet.
Speaking on the issue, a Government official said that the ombudsman could be a retired Supreme Court judge or somebody from civil society.
This came after the much debated 'porn ban' by center, ordering the blocking of 857 porn websites.
In context:
Land of Kamasutra looking to ban porn
Apr 2013

What triggered the issue of banning porn?
The issue was triggered in April 2013, when Indore lawyer Kamlesh Vaswani filed a PIL petition seeking ban on pornography in India.
The petition requested for a direction to the Union Government to 'treat watching of porn videos and sharing as non-bailable and cognizable offence.'
Following this the court issued notices to IT, I&B and Home Affairs and Internet Service Providers Association of India.
9 Jul 2015

SC says porn cannot be totally banned
When Kamesh Viswani pressed for an interim order till the home ministry took a stand, Chief Justice HL Dattu said that such interim orders to ban porn cannot be passed citing violation of Article 21 (right to personal liberty) of the constitution.
Further, SC asked the Dept. of Telecom to file an affidavit on whether the government was competent to order such a ban.
Love India news?


Stay updated with the latest happenings.
3 Aug 2015

Government bans porn sites
Telecom operators and Internet Service Providers (ISPs) blocked 857 porn sites, following a government order to do so.
The ban came under the provision of Section 79(3)(b) of the Information Technology Act, 2000 as the content hosted on these websites relate to morality, decency as mentioned in Article 19(2) of the Constitution of India.
The ban aimed at curbing sites featuring child pornography.
3 Aug 2015

Reactions to porn ban
Netizens have widely taken to social media to debate the issue of porn ban.
People reacted by mocking the government for moral policing.
Former Telecom minister Milind Deora tweeted, "And the government takes one more step towards the Talibanization of India..."
Author Chetan Bhagat tweeted, "Porn ban is anti-freedom, impractical, not enforceable. Politically not very smart too. Avoidable. Let's not manage people's private lives".
Blocked but still accessible?

The blocked porn sites are accessible using virtual private networks (VPNs) and proxies. There is no clarity on whether this is legal. While it is illegal to publish 'obscene information in electronic form' as per Sec 67 of the IT Act, accessing the sites privately is not.
3 Aug 2015

DoT: Blocking of porn sites temporary
An official from the Dept. of Telecom said that the order issued to block porn sites was a temporary measure and not a ban on these sites.
He said, "We have only disabled the websites and not banned them".
The official also said that a final call will be taken on the matter once the Supreme Court gives its ruling on the case.
Love India news?


Stay updated with the latest happenings.
4 Aug 2015

Plans for an Ombudsman to monitor internet porn
5 Aug 2015

Sites without child porn to be unblocked
After facing severe criticism for its order to ban porn, the Indian government directed intermediaries to restore access to those sites out of the 857 banned ones which did not feature child pornography.
The order from Dept. of Telecom stated, "The intermediaries (ISPs) are hereby directed that they are free not to disable any of the 857 URLs..which do not have child pornographic content."
27 Feb 2016

SC directs Centre to find ways to ban porn-sites
The SC asked the Centre to discover "ways and means" to block "blue films" on the internet.
It opined that obscenity was a felony under the Indian law and should not be allowed to perpetuate.
The apex court also directed the Centre to explore the likelihood of banning and outlawing the viewing of pornographic material in any form in public places.