India
Govt passes ordinance imposing penalties for possessing old notes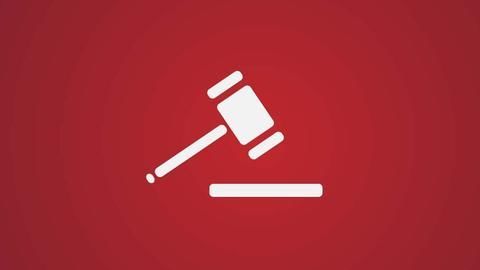 The Centre cleared an ordinance imposing penalties on those possessing demonetized Rs. 500/1000 notes beyond 31 March'17.
According to the 'Specified Bank Notes Cessation of Liabilities Ordinance', those possessing old notes face a jail term of 4 years and those transacting with old notes would pay a fine of Rs. 5000.
People can have no more than 10 old notes in their possession.
In context:
Demonetization and plugging the gaps to curb blackmoney
Withdrawals

RBI's changing cash withdrawal rules
Soon after the demonetization move came into effect, on 13 November, the Reserve Bank of India increased the withdrawal limits from Rs.4000 to Rs.4500.
A day after, the cash withdrawal limits were increased to Rs.50,000 in a week for current account holders.
On 21 November, the RBI raised withdrawal limits to Rs.2,50,000 to meet expenses for weddings scheduled before 30 December.
Current withdrawal limits

By November 28, the rules on cash withdrawal limits were changed four times, with the current regular withdrawal limit capped at Rs.24,000 every week.
Love India news?


Stay updated with the latest happenings.
Exchanging

Changing rules for exchanging old currency notes
When demonetization was announced, old currency notes worth Rs.4,000 could be exchanged at banks everyday.
On 13 November, the exchange limit was raised to Rs.4,500, but it was soon lowered to Rs.2,000 on 17 November when reports surfaced on people hiring workers to exchange black money.
On 24 November, the RBI announced that no further exchange of currency is allowed.
28 Dec 2016

Govt passes ordinance imposing penalties for possessing old notes
29 Dec 2016

Rs.10,000 fine, no jail for holding old notes
The government clarified that there would be no jail term for holding old Rs.500, Rs.1000 notes after 31 March; they added that it would carry a minimum fine of Rs.10,000.
The full details of the ordinance to this effect will be released once it has been passed by the president.
Citizens have until 31 March to deposit cancelled notes with the RBI.
31 Dec 2016

President passes ordinance to criminalize holding old notes
In order to control a parallel economy running on old currency, the government declared "holding, transfer and receiving of the demonetized note a criminal offence, punishable" with a fine.
The approval of promulgation of the Specified Bank Notes (Cessation of Liabilities) Ordinance, 2016 by the President implies a fine of "Rs.10,000 or five-times the cash held, whichever is higher" on holding the old currency.
Love India news?


Stay updated with the latest happenings.
01 Mar 2017

Holding banned notes is now punishable
The government has issued a notification for a new law that makes personally holding more than 10 demonetized notes, or 25 for research purposes, illegal, with a minimum fine of Rs.10,000 or 5 times the amount of money held.
The Specified Bank Notes Act, 2017 was signed by President Mukherjee on February 27.
The act also ends the RBI's liability on the demonetized notes.
03 Mar 2017

Rs. 70,000cr black money unearthed till now: SIT
SC-appointed Special Investigation Team reported that Rs. 70,000cr black money has been unearthed till now, including Rs. 16,000cr stashed by Indians abroad.
The SIT's proposals to curb black money, including cash holding of Rs. 15L and above as undisclosed, are under consideration.
It has also asked all agencies to share information.
The SIT will submit its sixth interim report to the SC in April.
05 Mar 2017

IT dept lens on your personal accounts now
In a bid to close escape routes for defaulters, the IT department may now start directly recovering the defaulted amount from individuals' personal bank accounts.
Sources said the department issued over 5000 notices to recover defaults of Rs. 53,981 crore, a fraction of the total tax arrears for this year.
Offenders for over 10 years are under the lens currently.