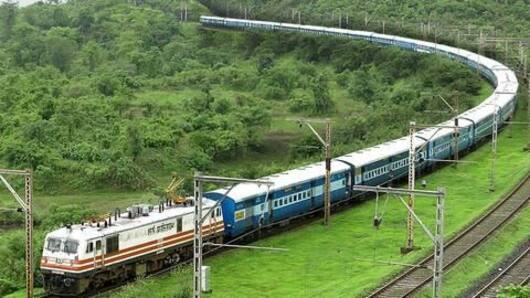 Indian Railways: General rules about cancellations and refunds
Not all plans are meant to be.
That's why the Indian Railways offers the option of canceling train tickets to its passengers.
According to the prevailing railway rules, refunds are issued (or not) depending on individual cases and circumstances.
Here are general rules you should know about train ticket cancellations and refunds.
Cancellation charges for different train classes
When a passenger cancels a confirmed train ticket more than 48 hours prior to the scheduled departure of the train, flat cancellation charges for different train classes are levied.
The charges for AC first class/executive is Rs. 240; Rs. 200 for AC 2-tier, Rs. 180 for AC 3-tier/AC Chair Car, Rs. 120 for Sleeper class, and Rs. 60 for Second class.
Cancellation charges (based on time of cancellation)
In case a confirmed ticket is canceled within 48 hours but at least 12 hours before the scheduled departure of the train, a cancellation charge of 25% of the fare is levied.
Furthermore, for tickets canceled at the boarding station, within 4 hours prior to the scheduled train departure, cancellation charge is 50% of the base fare amount.
Love India news?
Stay updated with the latest happenings.
Yes, notify Me
Rules about partially confirmed tickets, unused RAC/WL tickets, train cancellation
Partially confirmed tickets can be canceled upto half-an-hour prior to the scheduled train departure, from ticket counters.
That apart, refund on cancellation of unused RAC/WL tickets is granted upto 30 minutes before the scheduled departure of the train, subject to deduction of certain charges.
Furthermore, in case of cancellation of trains, automatic refund is granted (if booked online). No TDR filing is required.
Special case: Refund in case of canceled train
In case, the Passenger Reservation System (PRS) marks train status as "CANCELED" (due to reasons such as breaches, floods, accidents, etc.), the full amount of the fare will be refunded if the ticket is canceled within three days of the scheduled departure of the train.
Rules about cancellation of Tatkal tickets
As far as confirmed Tatkal tickets are concerned, the IRCTC grants no refund of fare, in case of their cancellation.
On the other hand, for contingent cancellation and wait-listed Tatkal tickets, charges as per existing railway rules are deducted from the refund amount.
Notably, partial cancellation of Tatkal e-tickets is allowed by IRCTC.
How to check refund status of canceled train tickets?
To check the refund status of your canceled train ticket- first off, log on to Indian Rail Refunds website. Then, click on 'Check Refund status' link. Finally enter your PNR details, and submit. Subsequently, your ticket's refund status will flash on the screen.
Can we transfer our train tickets to another person? What is the procedure of transfer?
Asked 2019-03-10 11:06:03 by Kiran Poonia
Answered by NewsBytes
Yes, train tickets can be transferred to relatives, fellow students, and government service colleagues. The passenger willing to transfer their train ticket must make a request in writing, at the nearest Railway Reservation Office, at least 24 hours prior to the scheduled train departure.
In which account are refunds granted?
Asked 2019-03-09 23:16:35 by sai Dinesh
Answered by NewsBytes
Post cancellation, train ticket refunds are granted by the Railways to the original payment method used at the time of booking.